Vivian's Door CEO named one of five AARP "Purpose Prize" Award winners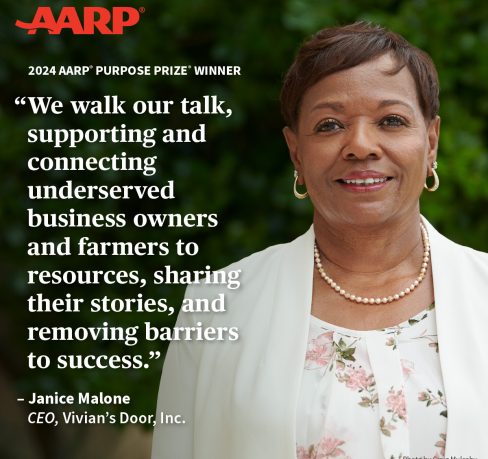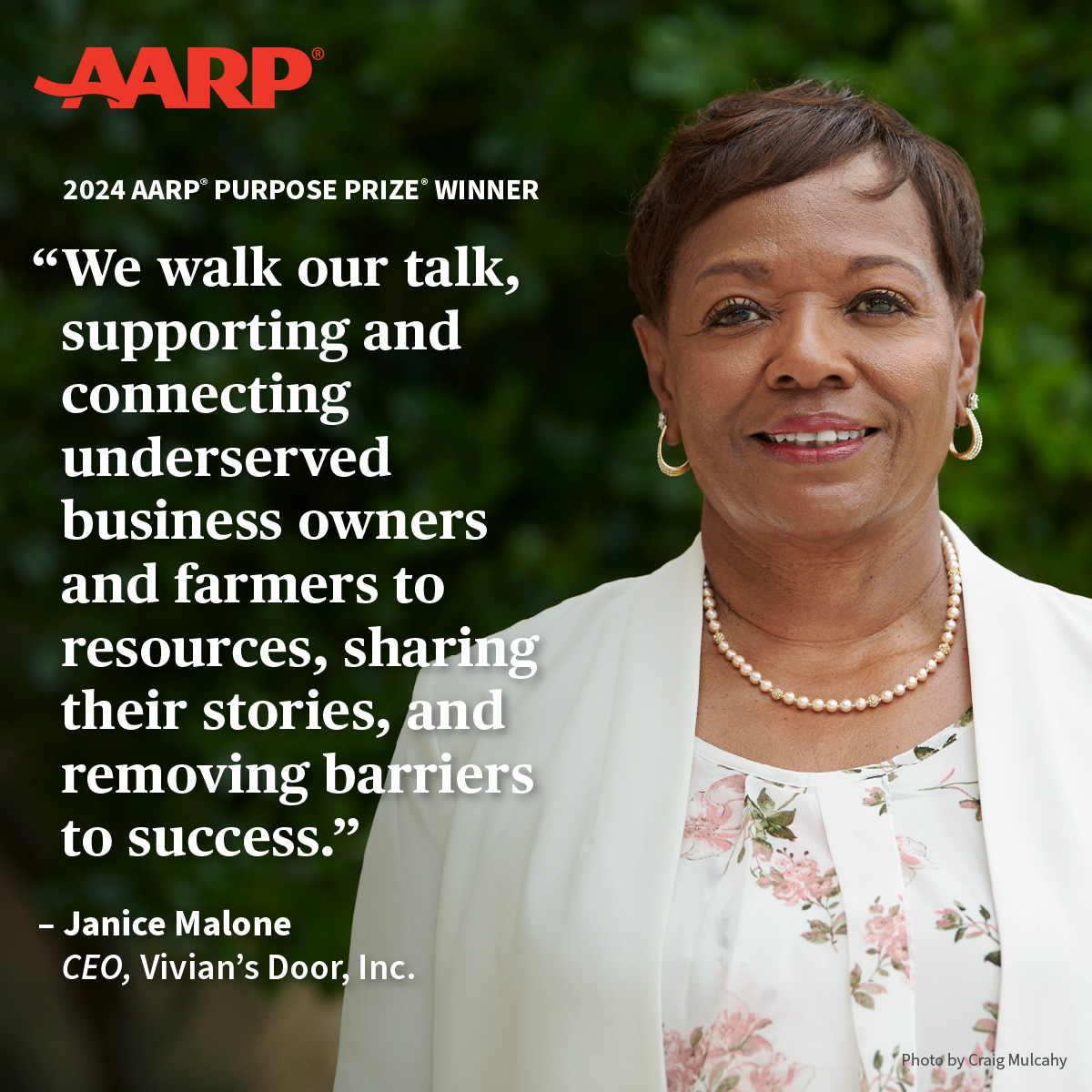 Mobile, Ala. – Mobilian Janice Malone has been selected as one of AARP's 2024 "Purpose Prize" Award winners. Malone is the executive director of Vivian's Door, an economic justice nonprofit with the mission of helping African-American businesses grow, scale, and reinvest in their communities.
The "AARP Purpose Prize Award" honors individuals who use their knowledge and life experiences to make a difference. Malone and four other winners will receive $50,000 grants for their organizations.
"Our Purpose Prize winners and Fellows are shining examples of a simple yet profound truth: When we find our sense of purpose—that certain something that gives us a reason to get up and get going every day—we not only give meaning to our own lives; we make the world a better place for everyone," said AARP CEO Jo Ann Jenkins.
Vivian's Door serves as a gateway for minority-owned businesses to achieve higher levels of success. Through an incubator and accelerator model, it advances the interests and needs of underserved minority-owned businesses and farmers in South and Central Alabama. The $50,000 AARP "Purpose Prize" Award will help the organization cultivate valuable corporate relationships, build stronger community connections, acquire knowledge, and source business experts, mentors, and investors.
"We are incredibly grateful for this generous grant award and the support from AARP. These funds will make a profound difference in the lives of the business owners we serve," said Malone. "This is a testament to our team's dedication and hard work, as well as our shared commitment to our mission. Thank you, AARP, for believing in our vision and partnering with us to make a meaningful difference in our region."
Vote Eor Janice for the Inspire Award HERE 
 To learn more about Vivian's Door, visit https://viviansdoor.com or follow us on Facebook or Instagram.
AARP is the nation's largest nonprofit, nonpartisan organization dedicated to empowering people 50 and older to choose how they live as they age.