PNC FOUNDATION AWARDS $80,000 GRANT TO VIVIAN'S DOOR TO ADVANCE THE INTERESTS, NEEDS OF UNDERSERVED, LOW-INCOME BUSINESSES IN SOUTH ALABAMA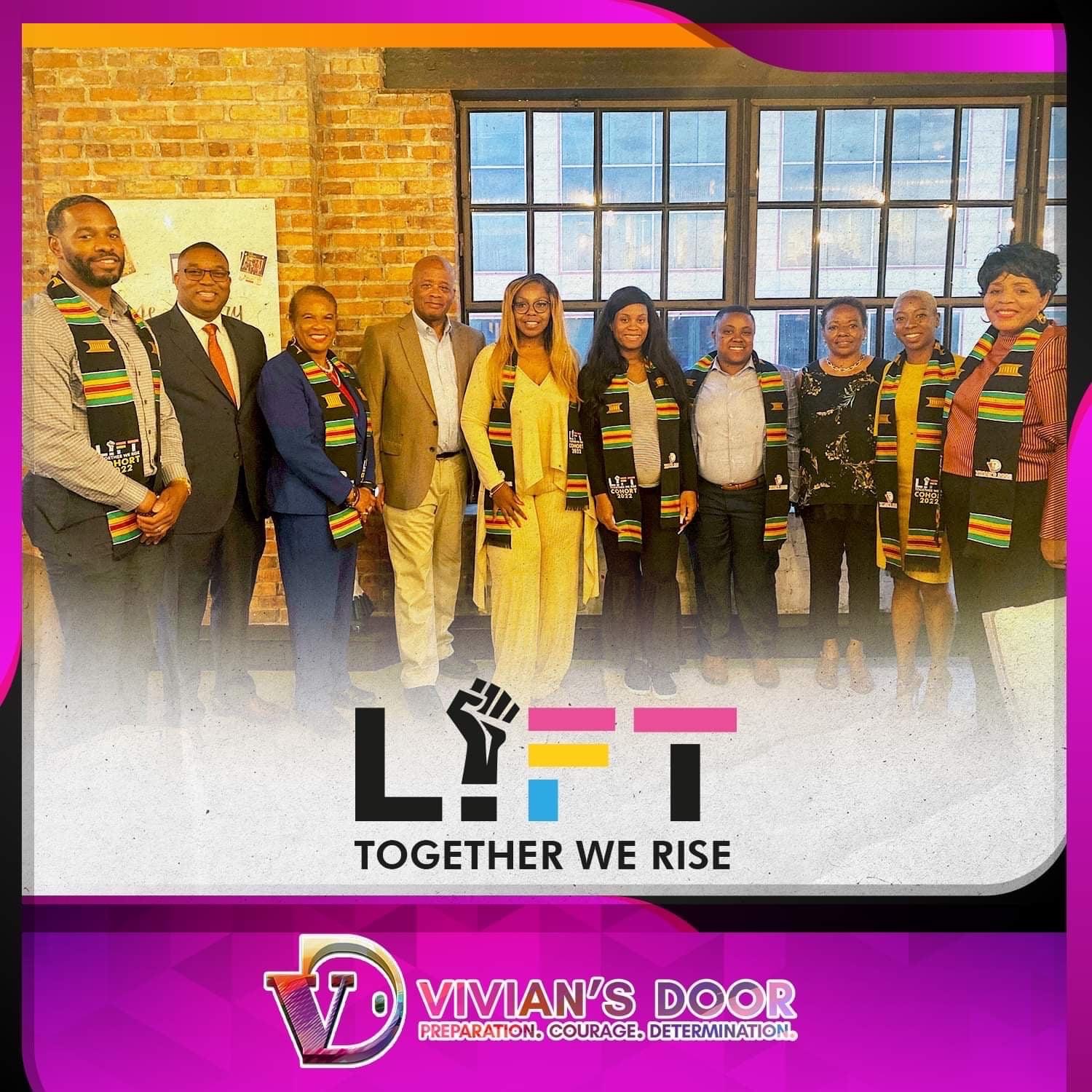 For Immediate Release
MOBILE, AL, Feb. 15, 2023 – Vivian's Door, an economic justice 501(c)3 nonprofit, has received a two-year, $80,000 grant from PNC Foundation to support programs focusing on developing entrepreneurs and low-income small businesses in underserved communities in South Alabama.
The organization aims to facilitate community development and economic success through local minority business growth and development, scale and reinvestment in their communities.
"PNC's philanthropic giving is crucial to building an extensive network of low-income businesses, consumers, anchor institutions, large corporate partners, and municipal agencies—all working towards a systemic change in community support," said Vivian's Door Executive Director Janice Malone. "We feel it is important to improve all aspects of the distressed business—mentoring the owner on needed operational skills, understanding the marketplace, and making connections, as this creates long-term success with generational wealth-building. PNC's support of Vivian's Door will be a catalyst for change in South Alabama, which has faced a difficult environment for small businesses to operate."
Vivian's Door will also use the PNC Foundation grant to improve operational efficiencies through training and mentoring networks with partners, business experts, and pro bono support networks, access and secure financing, equity, and venture capital, raise online capital, and increase profits and owner equity by building contract volume with larger dollar sales and decreasing expenses.
"PNC is committed to strengthening the communities in which we work and live," said Rusty Shaw, PNC regional president for the Gulf Coast. "As a grassroots, boots-on-the-ground organization that works closely with small business owners throughout our footprint across communities in South Alabama, Vivian's Door will make it easier for small businesses to operate."
 About PNC Foundation
The PNC Foundation, which receives its principal funding from The PNC Financial Services Group (www.pnc.com), actively supports organizations that provide services for the benefit of communities in which it has a significant presence. The foundation focuses its philanthropic mission on early childhood education and community and economic development, which includes the arts and culture. Through PNC Grow Up Great®, its signature cause that began in 2004, PNC has created a bilingual $500 million, multi-year initiative to help prepare children from birth to age 5 for success in school and life.
 About Vivian's Door
Vivian's Door serves as a gateway for minority-owned businesses to achieve higher levels of success through cultivating valuable anchor and corporate relationships, building stronger community connections, acquiring knowledge, and sourcing business experts, mentors, and investors. Our power is in standing united "Together—we go far," this is the guiding principle behind Vivian's Door.
Media Contact:
JaVaughnae Malone
Marketing Communications Director