T.J. McCord: The Entrepreneur Turned Teacher on a Mission to Impact Kids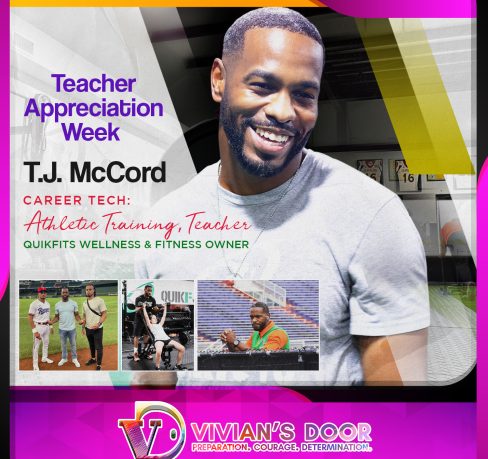 TJ McCord is a charismatic, responsible, and trustworthy educator on a mission to impact kids' lives positively. His favorite quote is "Don't Pray When It Rains…..if you don't pray when the sun shines…." This quote helps to remind him to keep God in everything he does.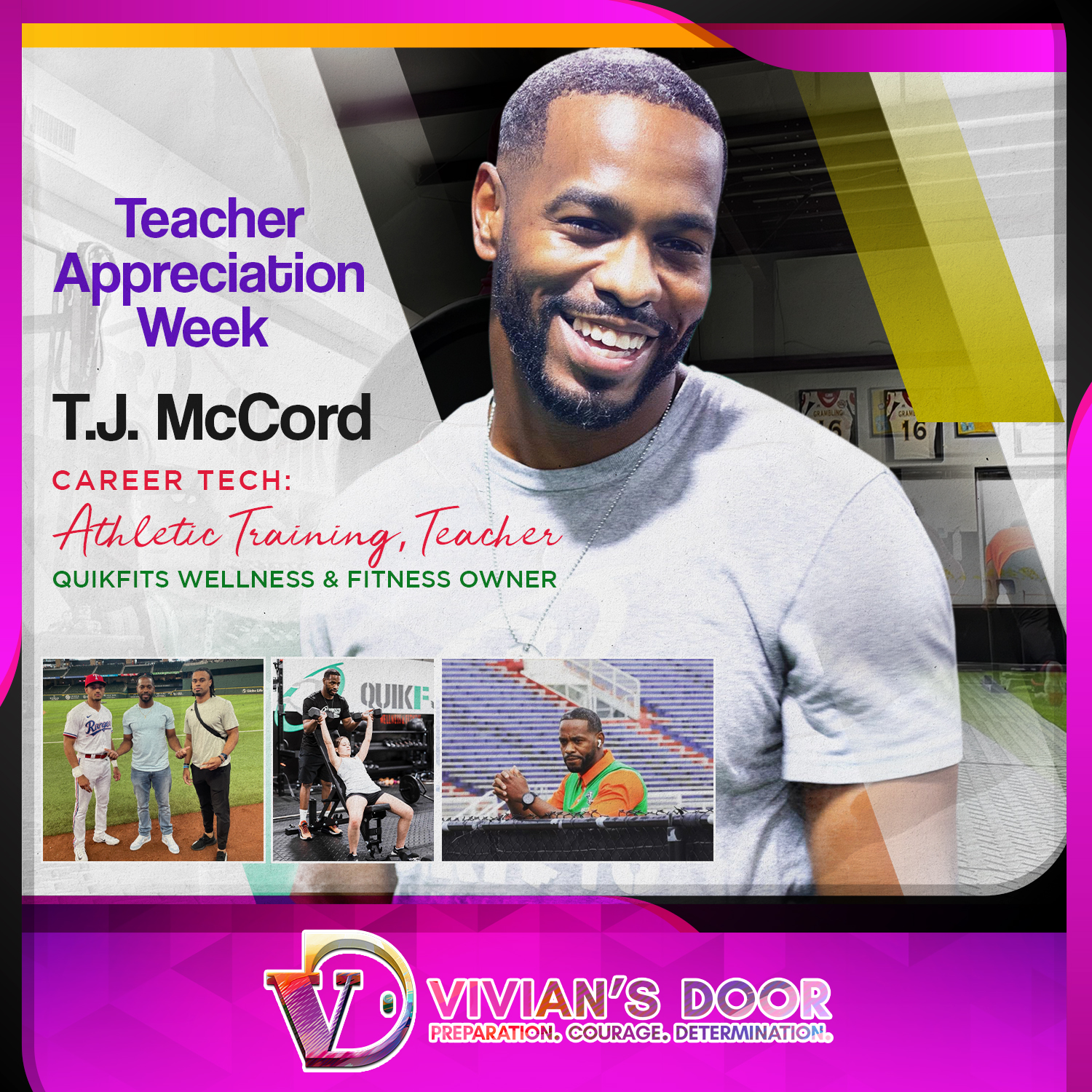 How it all started 
As we fondly call him, TJ was inspired to become a teacher because he wanted to impact children. TJ is a Career Tech: Athletic Training, Teacher at LeFlore High School.  Growing up, he recalls; how "One of his elementary school teachers, Mrs. Powe, inspired him to appreciate the importance of writing and penmanship." His love for writing and penmanship is one of the many things he strives to instill in kids.
McCord's favorite part about teaching is watching kids grow and develop. He says, "I enjoyed coaching and seeing the success and impact of kids. So, I wanted to continue to reach more kids". His mission is to impact kids and give them the tools they need to survive.
Fitness the TJ way 
When he's not teaching, McCord is an entrepreneur who owns and runs QuikFits Wellness & Fitness. The idea to start his business came from coaching and seeing the success and impact of kids. His objective was to continue changing the lives of children by reaching out to more of them.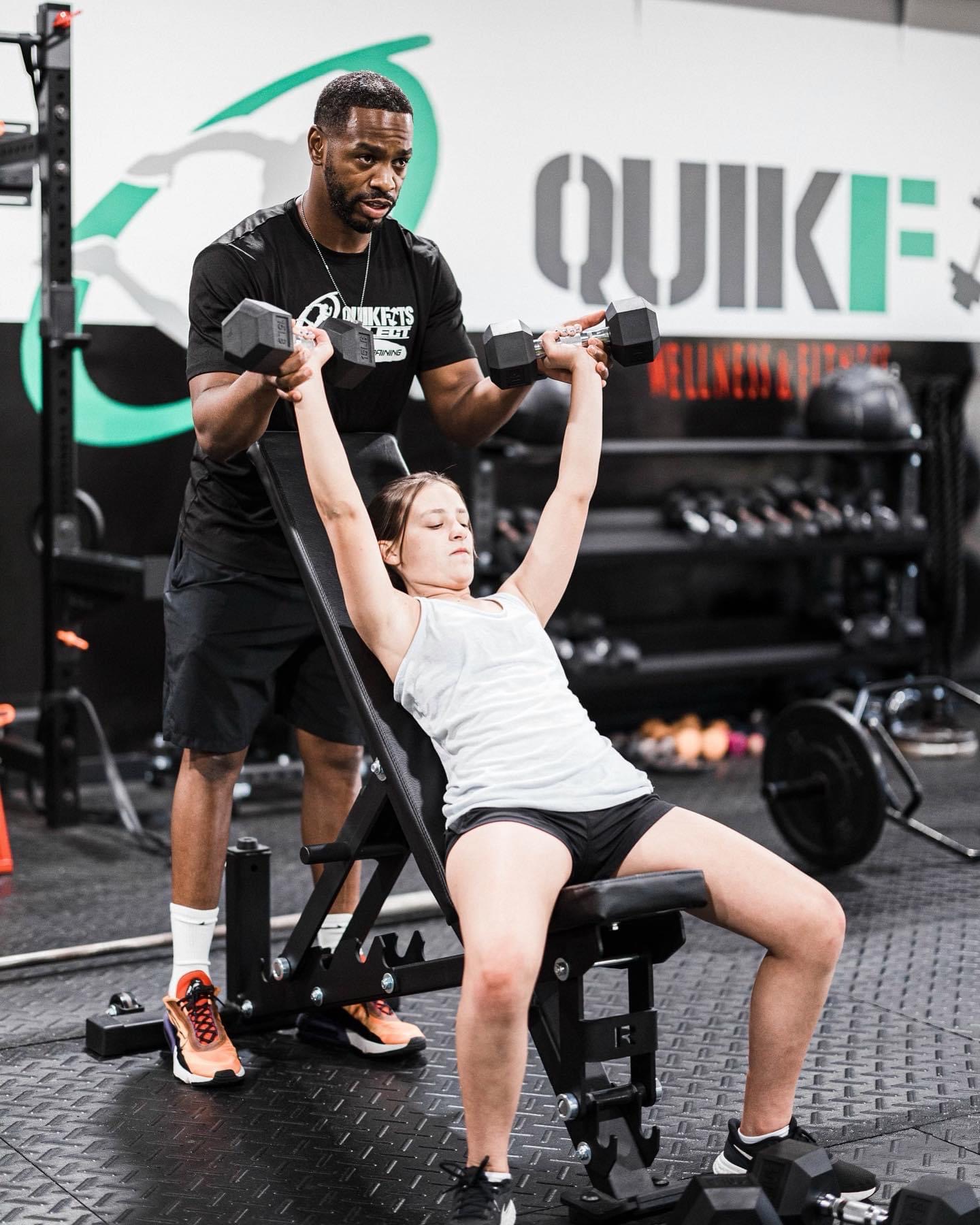 Facing Challenges and Striking a Balance 
However, balancing his work as a teacher with that of an entrepreneur is challenging. TJ says, "To manage his time effectively, I schedule tasks daily on my calendar." One of the most significant challenges he has faced is time management. However, he plans to hire and delegate tasks to grow his business further. His goal is to work more on his business than in his business.
Despite facing challenges, McCord is proud of his accomplishments. After ten years in business, he's proud of the impact that he has made to help people on their fitness and health journey. His most significant achievement as a person of color entrepreneur is having a lucrative business over the past ten years. His ultimate goal is to continue to grow his business by working more on it than in it.
Don't be afraid to fail. 
McCord advises other teachers interested in starting their own businesses to gather enough information and get started. He also advises young people of color interested in entrepreneurship not to fear failure. To young people interested in becoming educators, McCord says, "to always be authentic and care about your students."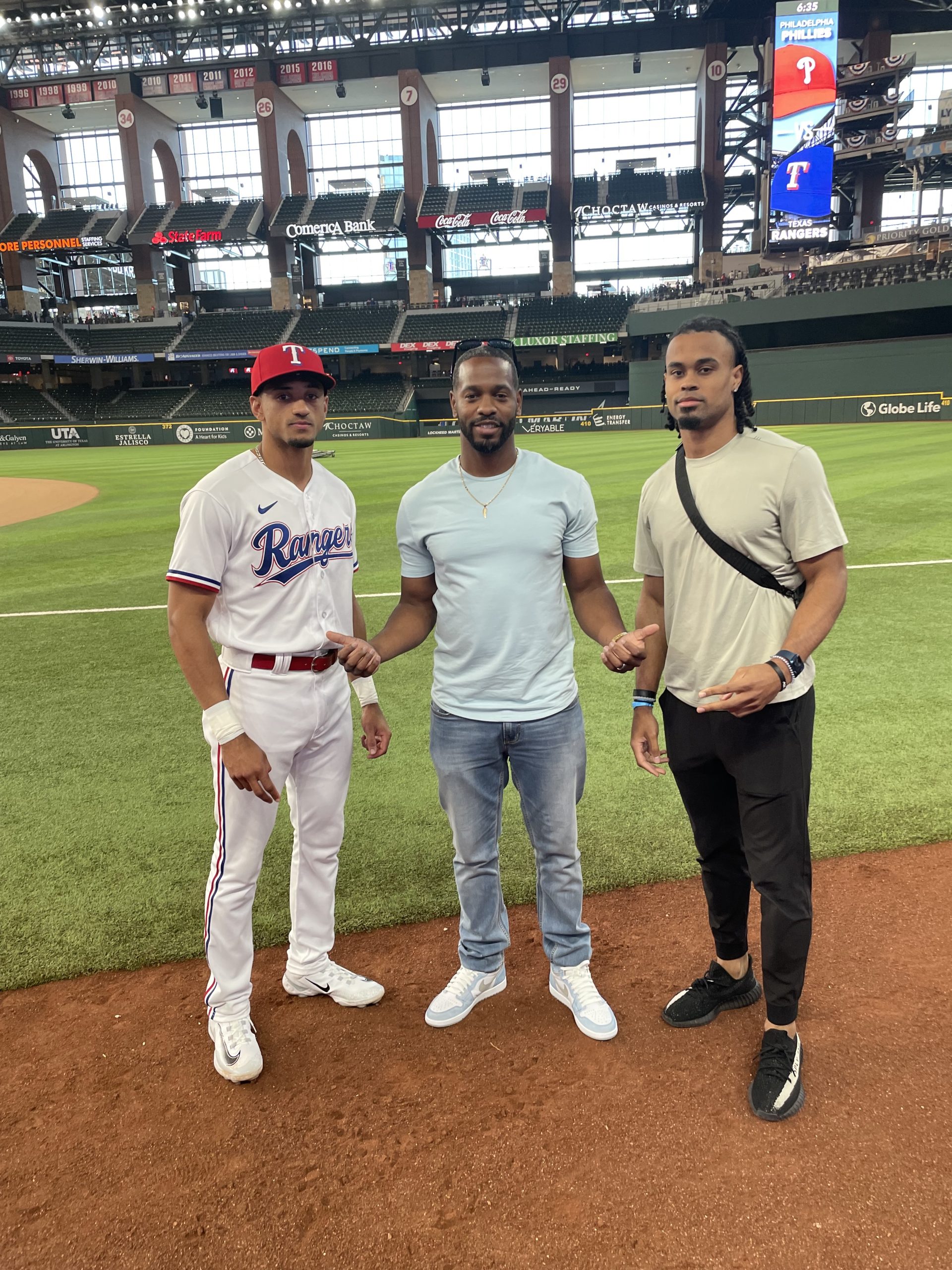 When people think of QuikFits Wellness & Fitness, McCord wants them to remember the quality and professionalism of his brand.
Connect with his company, visit www.quikfits.com, Follow Facebook  or reach them at 251-319-3300.