Nonprofit Leader With a Heart of Gold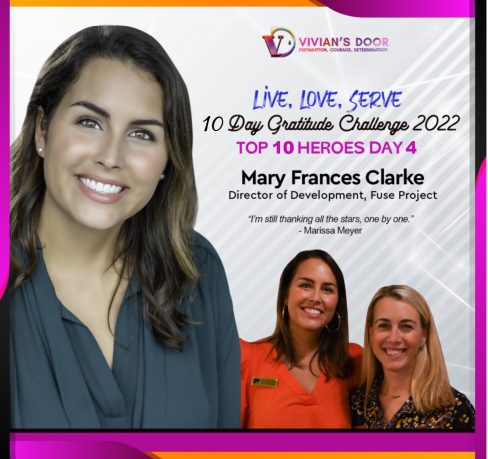 Here's a one-two punch for you today: we're excited to celebrate Mary Frances Clarke, another great Fuse Project team member. Ms. Clarke is the Director of Development at Fuse Project, a nonprofit organization based in Mobile, AL. She's a remarkable helper and friend of our cause who is caring, compassionate, and authentic. She's strongly supported our work, and we sincerely appreciate her today.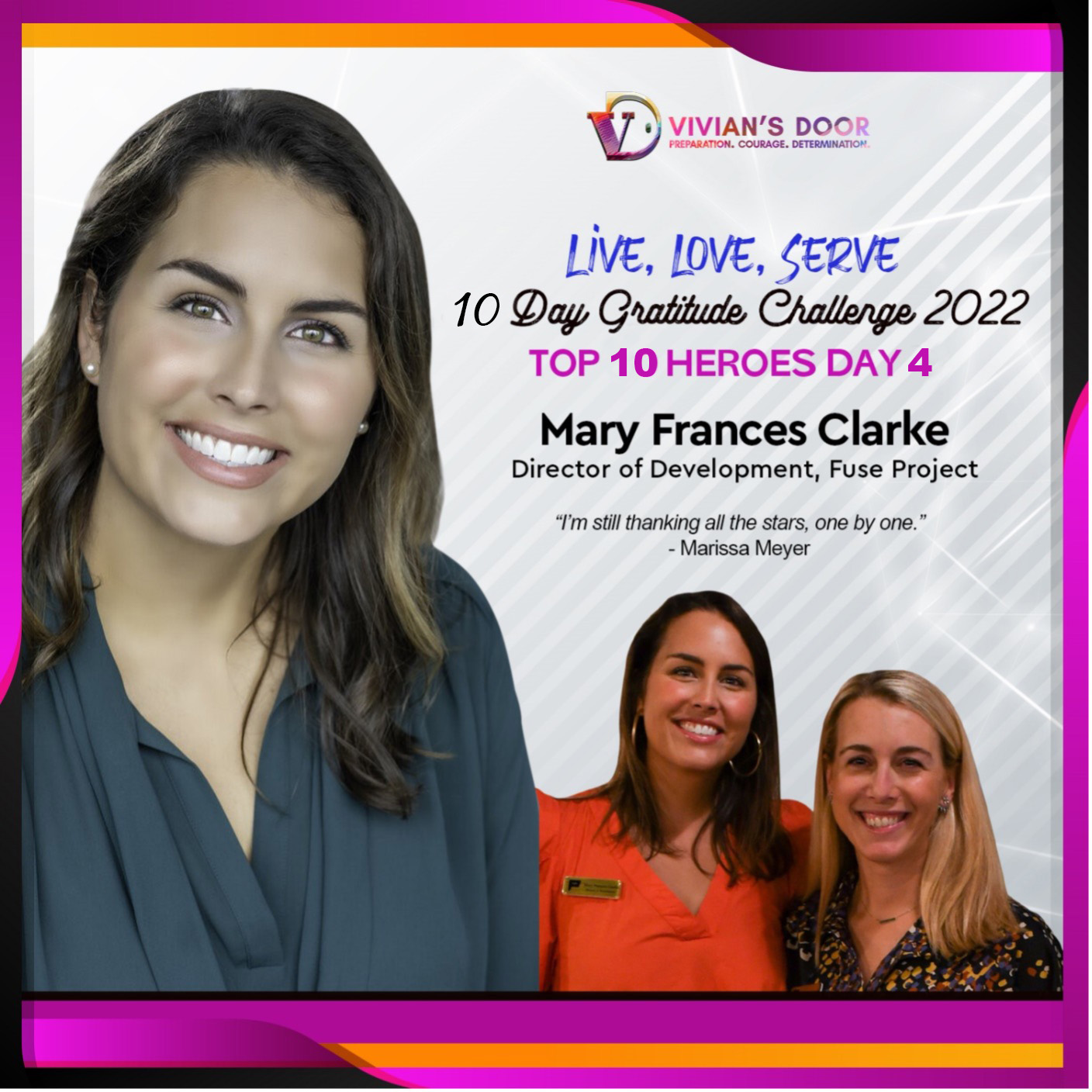 Although Mary Frances didn't know it at the time, "… nonprofit life has been waiting on her the whole time!" After graduating with an Accounting degree from The University of South Alabama (GO JAGS!), she struggled to figure out what she wanted to do after college. She reveals, "Though I did not love accounting, I appreciated the degree. I've worked in everything from banking to retail to accounting, and one day – totally out of the blue I got a call to interview with a nonprofit called Fuse Project. One year later, here I am at Fuse Project, taking all my high energy and combining it with my business background to better the lives of children in our community. I LOVE KIDS – so this job is a dream come true!"
Ms. Clarke exclaims, "Frances Jackson! My maw-maw (grandmother) has been my mentor in business and life. She's the sharpest, sweetest woman I know. She taught typewriting and business for years, which is why I type on a keyboard so loudly! She always supports every decision I make but isn't afraid to hurt my feelings and tell me the truth. She keeps me honest and my head on straight but will also provide the hug you always need!"
The work, Vivian's Door, does is vital to the community. Ms. Clarke observes – "in addition, Vivian's Door is a great supporter of the Fuse Project, and our efforts in partnership with The Historic Avenue Foundation help improve the lives of the community. I thoroughly enjoy partnering with them in any way we can! When we get together, we make a great team and have wonderful discussions (with lots of laughs!)."
For Mary Frances, Vivian's Door vision "brings together two important things to me – Education and Small Business. I am a child of an educator and the wife of a small business owner. I know how important it is to get the right resources and tools in the right hands to make a business successful. No matter the stage a business may be in, there are always questions and a sense of community knowing that you have a mentor/partner to call on for help!"
A word of advice for Vivian's Door; Ms. Clarke says," Keep up the excellent work! Every year we will come back bigger and better! I love partnering with you all."
Join us in celebrating Mary Frances Clarke today!
Learn more about the Fuse Project and The Historic Avenue Foundation  https://www.fuseproject.org/ , and connect!