Meet Tiffany J. Barnes: An Educator Dedicated to Serving Others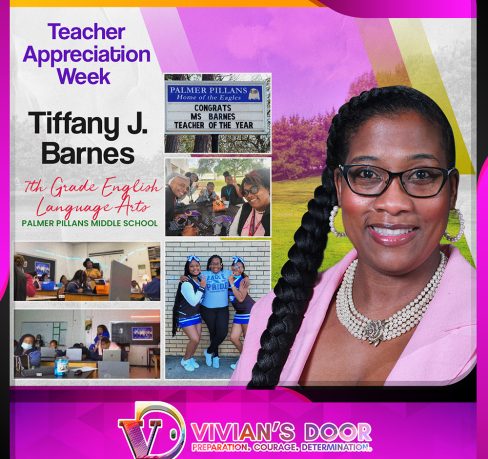 Meet Tiffany J. Barnes, a seventh-grade English Language Arts teacher at Palmer Pillans Middle School. She is diligent, transformative, and creative. These qualities are reflected in her teaching style. Tiffany's favorite quote is from Rev. Dr. Martin Luther King, Jr., who said, "The function of Education is to teach one to think intensively and to think critically. Intelligence plus character – that is the goal of true Education."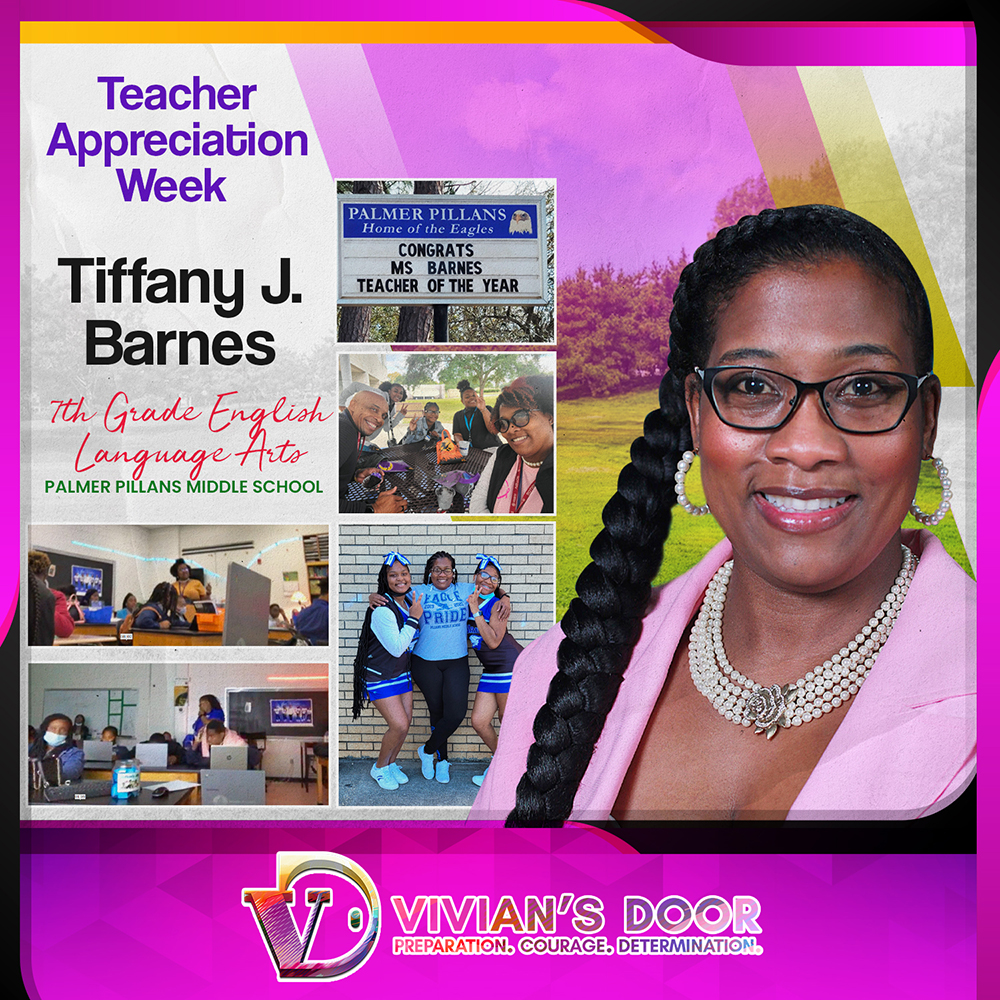 Becoming a teacher
Tiffany's passion for Education comes from her family's tradition of being educators, from her great uncle to her mother in nursing education. Her grandmothers, who were self-taught and well-read, also fueled her love for learning and teaching.
She recalls fondly, "I started my career informally as a child helping my aunt set up and clean her classroom. I assisted with bulletin boards at the age of 7. In high school, I was blessed with a great English teacher, Mrs. Worsham, who put the bug in my ear that I should become a teacher." After gaining her bachelor's degree in English with a concentration in Creative Writing, Mrs. Worsham and her aunt again nudged her into getting a teaching certification. "This led to me obtaining my Alternative Masters in Secondary Education." Tiffany aims to instill the same values of critical thinking and intensive learning in her students that her grandmothers passed down.
Overcoming Challenge – COVID-19
During the height of the COVID-19 pandemic, Tiffany faced the challenge of adapting to a new teaching model. Being somewhat technologically savvy, she learned the new learning management system called Schoology. Tiffany then trained her colleagues on how to use it in the classroom. She also learned new teaching methods, such as using Google Meet to teach students at home and creating Bitmoji classrooms.
Creating a positive environment for learning
Tiffany creates a positive and engaging learning environment by communicating and building relationships with her students. She uses various strategies to motivate them, such as creating a calm atmosphere, playing music in the background, and allowing them to sit in small groups to help each other. 
Furthermore, she keeps herself updated with the latest trends and developments in Education by reading related literature, attending professional development sessions, and following education specialists on social media platforms like Edutopia. She also makes it a point to challenge herself by enrolling and completing digital certifications and micro-credentialing.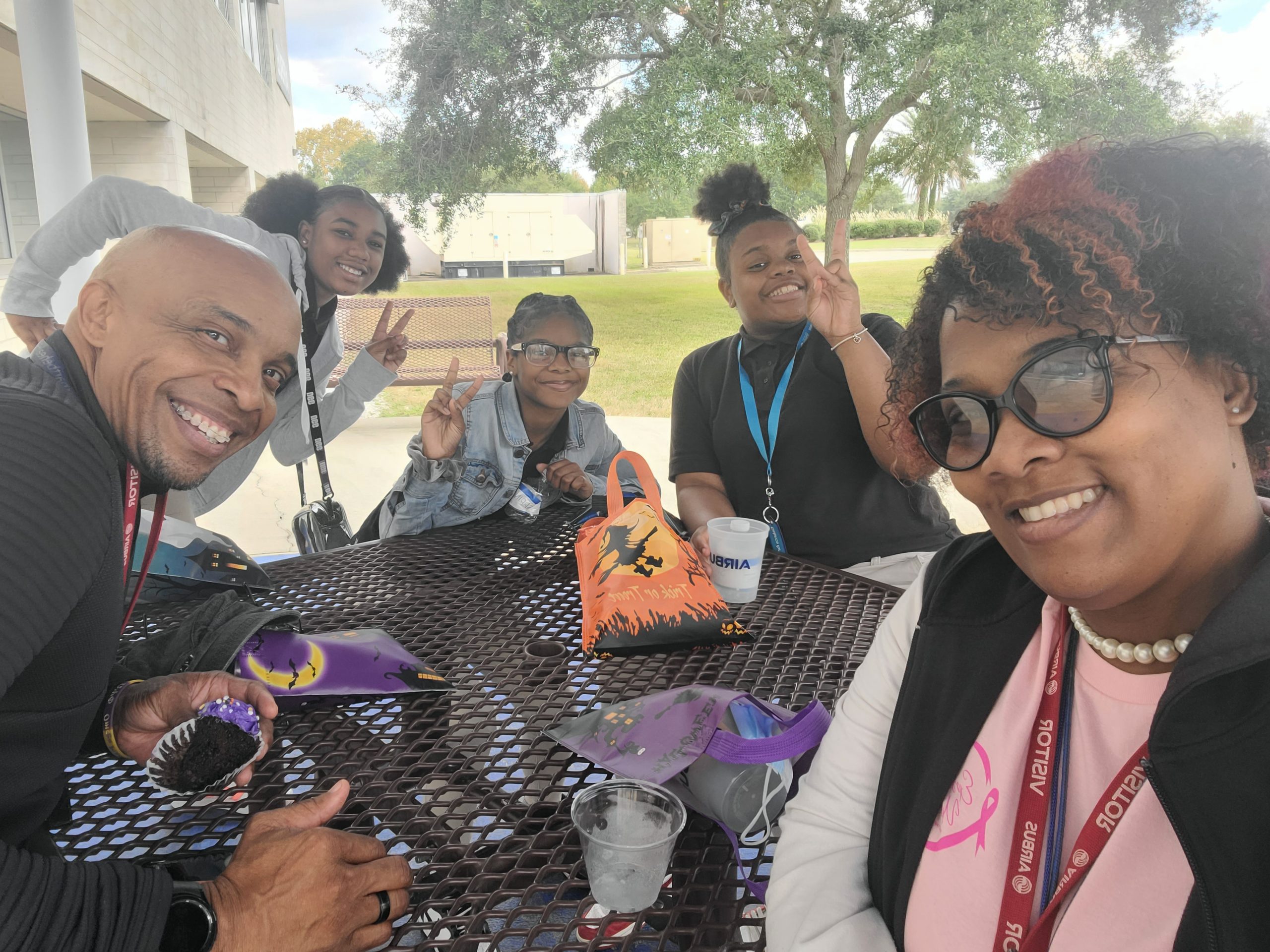 Making a difference – keeping your balance
Tiffany is proud to be chosen as the Palmer Pillans Middle School Teacher of the Year 2020-2021. The award is evidence of years of hard work. It also shows that the teacher has significantly affected the school, district, or community. It is proof of having gone above and beyond standard teaching responsibilities. Because of her love for her job, she gives it one hundred percent and more to see her students grow and improve. 
To balance her work and self-care, she exercises, spends time with her family, attends ArtWalk events, teaches soul line dancing at the local Rec, and is involved in her sorority and church.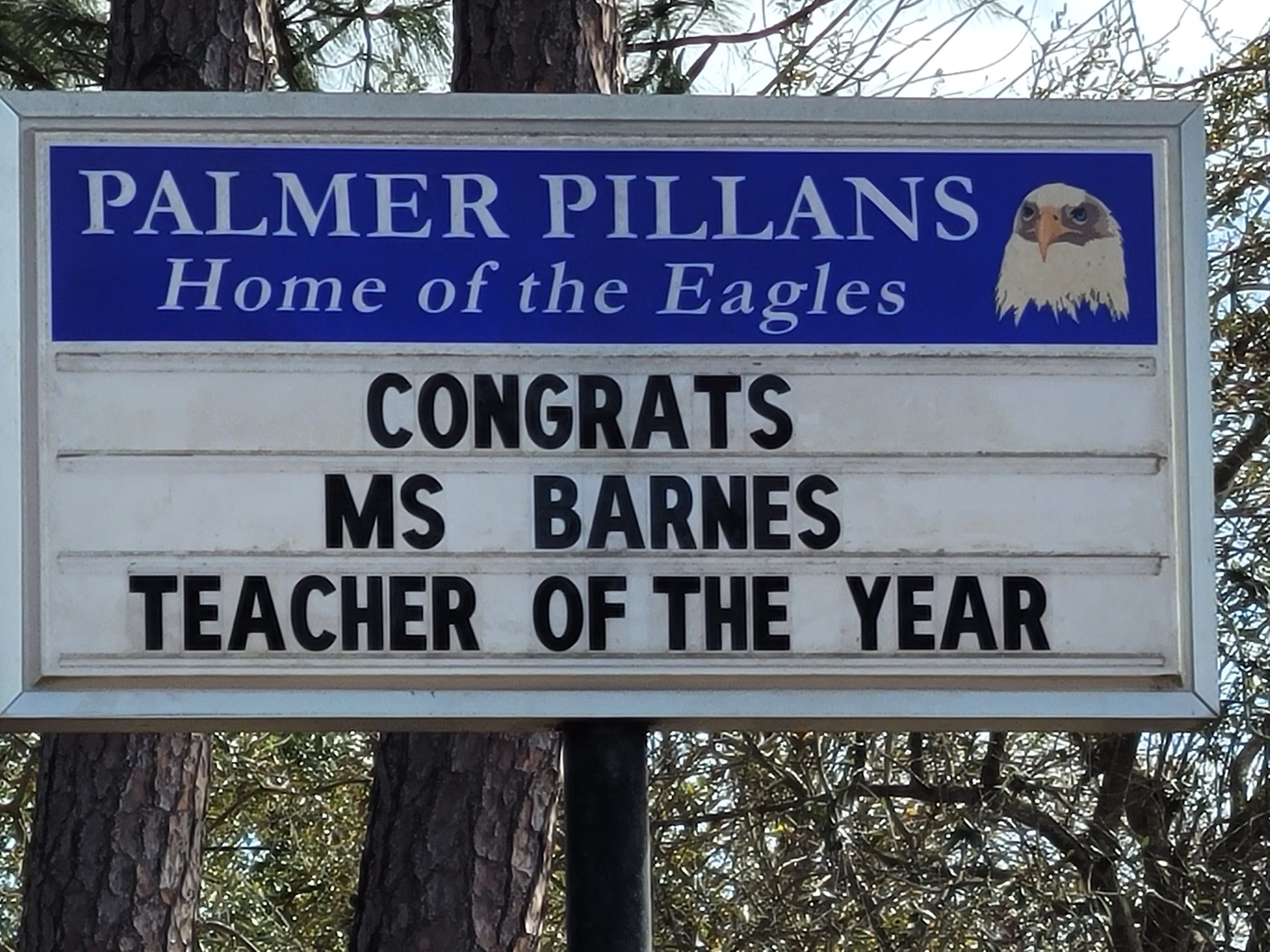 A word for young educator 
To a young person of color seeking to become an educator, her advice is "teaching involves always giving of yourself and being organized. You must be able to work independently as well as with a team. Know that you are not alone as an educator. Knowing that you have a hand in shaping someone's future is a very fulfilling career."
Measuring personal success and working with students
When working with students from different backgrounds, experiences, or needs, Tiffany approaches them with care and attention. She believes everyone wants to be heard and seen, so she takes the time to learn about her students, giving them the needed attention and time. She remarks, "Education does not stop with a book. Learning about my students is important to me."
Tiffany evaluates her pupils' degree of engagement as a sign of her teaching's development and success. She emphasizes that "once she can get them to the point where they begin to ask questions," she will know she has succeeded. She uses information from the Alabama Comprehensive Assessment Program (ACAP) and the i-Ready Diagnostic Assessment, which her pupils complete during the academic year, to monitor the progress of her kids.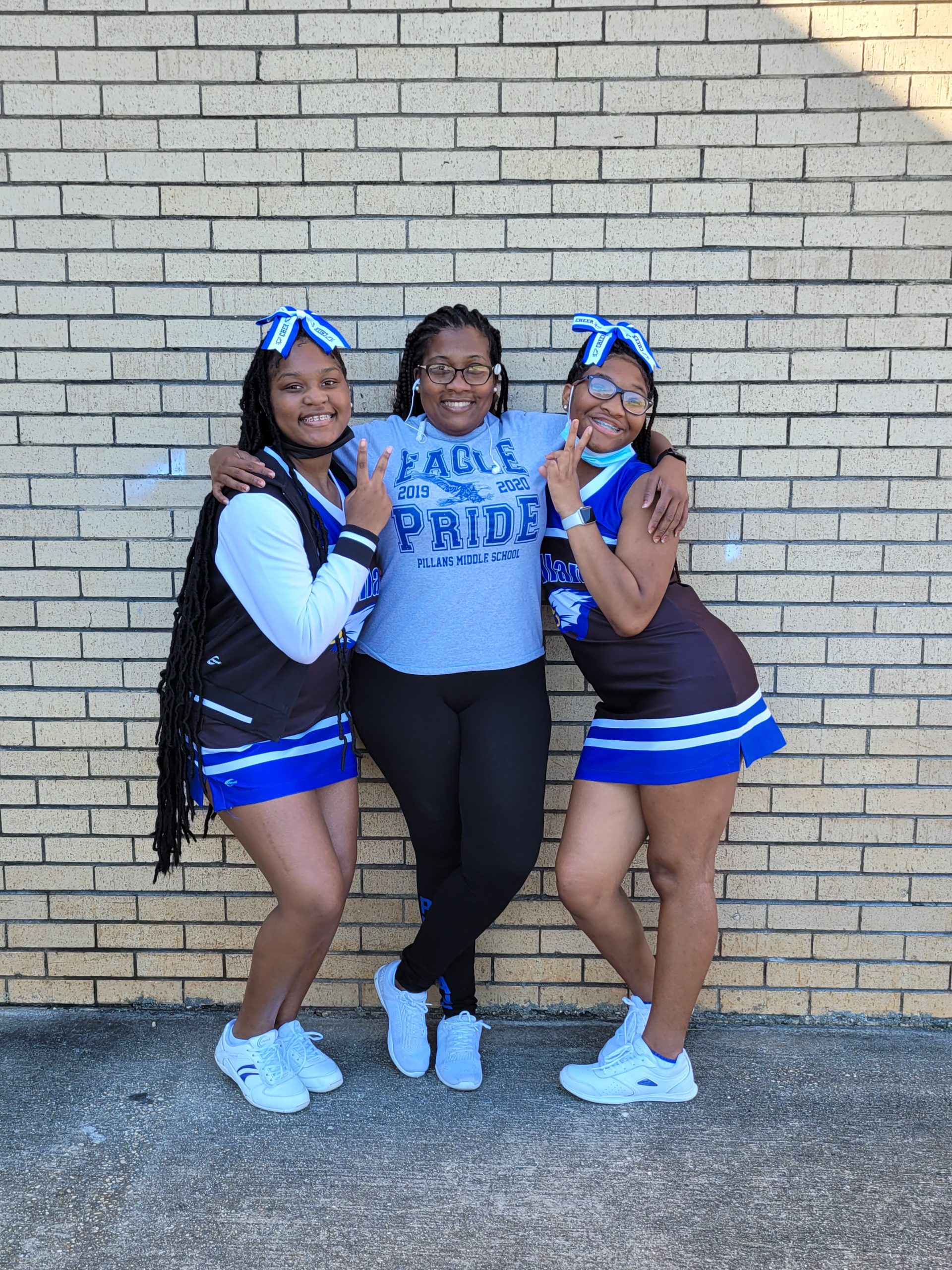 Future goals 
Tiffany aims to continually learn to improve her teaching methods and inspire her students to succeed. She wants to keep up with the most recent educational developments, attend more professional development events, and pursue additional digital certificates. She's made it her goal to continue to inspire her students to follow their aspirations and help them realize their full potential.
Thanks Tiffany for all you do educate and empower the next generation!