Meet Dr. Kimberly Mariah Hardin: An Educator Creating An Impact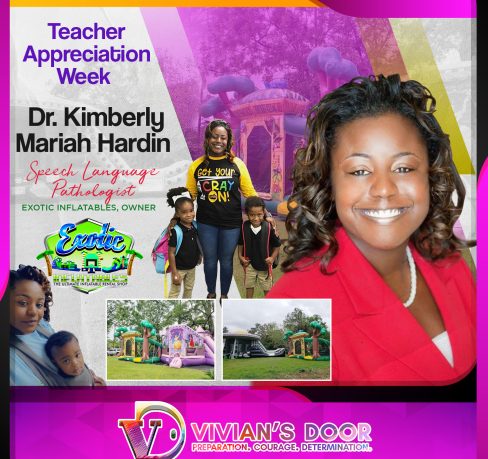 Dr. Kimberly Mariah Hardin is resilient, ambitious, and blessed. She is a trained Speech Language Pathologist (CCC-SLP) and founder of Exotic Inflatables, LLC. She takes us into her world as a teacher and entrepreneur. Get ready to be inspired by her journey.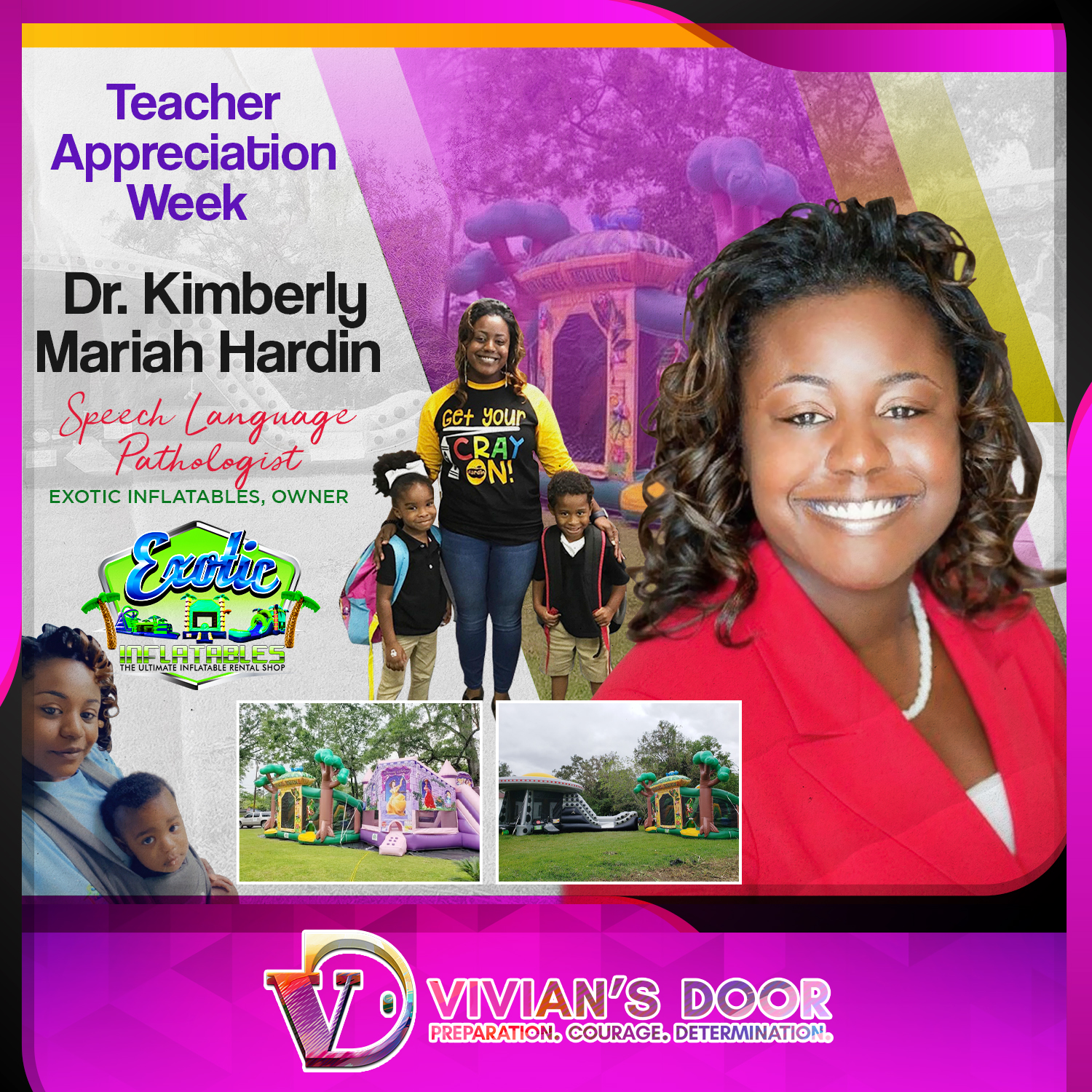 How it all started
While growing up, Dr. Hardin was inspired by her mother, JoAnn Jackson Hardin. An educator, Dr. Hardin witnessed firsthand her mother's love for children and was inspired to become a teacher to make a difference in children's lives. She notes, "Seeing my mom make a difference and change lives one day at a time was something I always aspired to do."
Teaching for Impact
As a teacher, Dr. Hardin loves seeing "the look of joy and confidence in a child's eyes when they learn something new." For her, it's about 'instilling in them the lifelong love of learning and education and contributing to their yearning for more knowledge.' Her favorite quote is, "Learning is a lifelong journey."
A business and a blessing through COVID-19
The COVID-19 pandemic put a lot of people under a lot of pressure. Sitting at home daily gave her time to think outside the box. "I wanted to do something to bring in additional income but also still bring a smile to children's faces." I started thinking, "How can you bring a smile to a child's face while they sit at home? What is something that does not involve technology and sitting indoors? INFLATBLES! The next question I asked was, "How do you stand out from the other bounce house companies? You need to make them EXOTIC." Exotic Inflatables was born. Exotic Inflatables is a bounce house rental company that stands out from the rest by offering unique and exotic inflatables. Balancing her full-time job with the school system and running her own business was challenging. But Dr. Hardin managed it by being organized and relying on checklists to keep track of her tasks.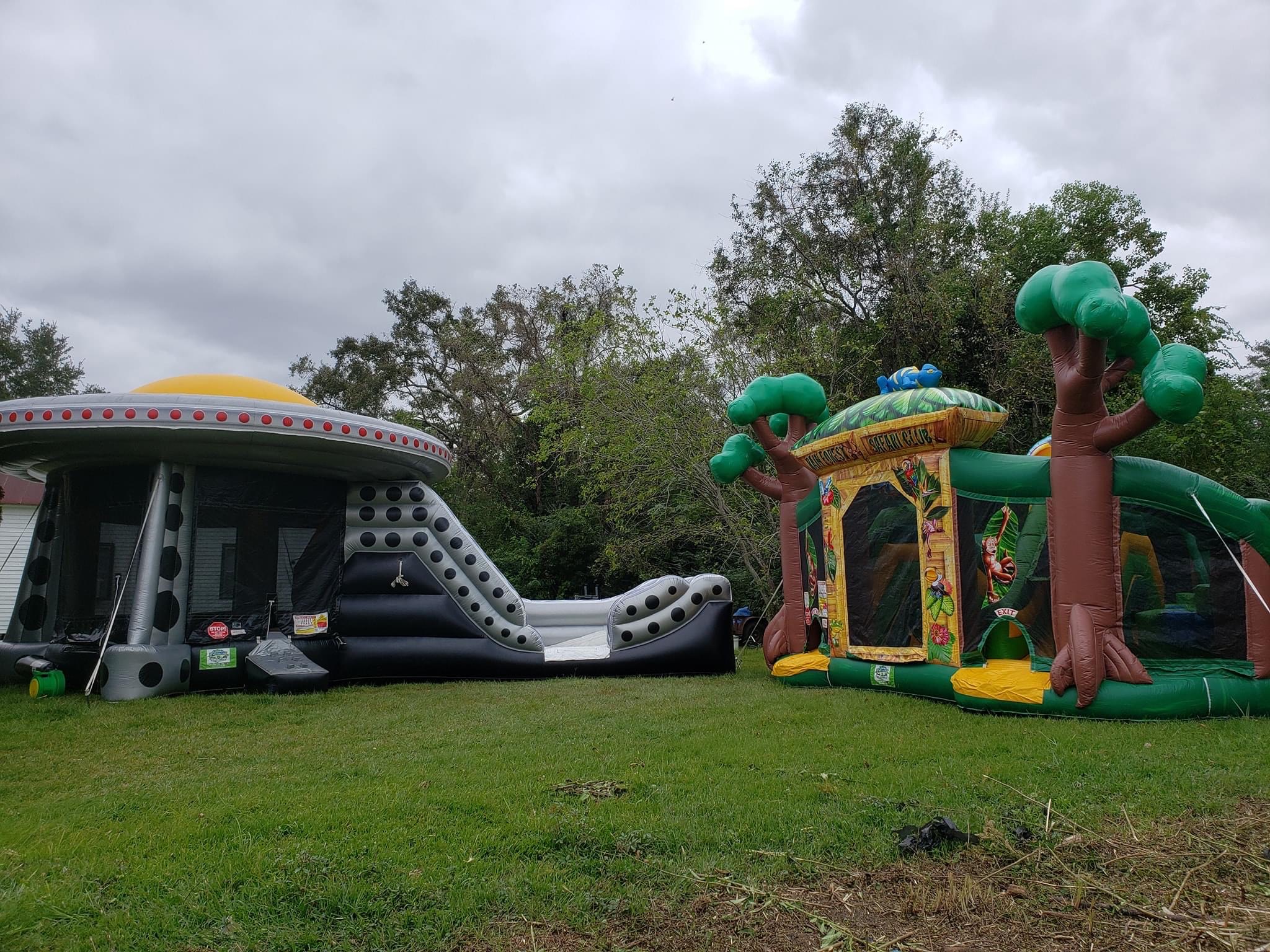 Handling challenges as a teacher-entrepreneur 
The most challenging moment for her as a teacher–entrepreneur came when her business equipment was stolen. Dr. Hardin felt devastated. Someone broke into her business premises one day and removed all the equipment. She was devastated emotionally and financially. Her loss sent her into a spiraling depression. 
She recalls with pleasure how it all turned around, "…with children, especially preschool-aged children, it's hard to put a smile on my face every day and proceed as if everything was okay," But the innocence of a child is the most beautiful and uplifting thing you can ever experience; she notes. "One day, one of my students who have Autism and typically does not like to be touched came up to me out of the blue and said, "I prayed for you; as he proceeded to hug me." At that moment, I recalled a favorite quote passage of scripture; "Out of the mouths of babes…." At that moment, I knew all was well. And it was, everything was able to be replaced, and I could get my business up and running again."
Giving back
Since that life-changing diagnosis moment, giving back through non-profits has been a strong driving force for Dr. Hardin. One thing that she considers a business success and for which she's proud is being able to help other organizations. She remarks, "We have a lot of non-profit organizations as well as schools that we partner with. Again, my business is all about making children happy and putting a smile on child's faces. So, working with various groups for a specific cause warms my heart."
Going into business as a teacher – getting started
For fellow educators looking to launch a business, Dr. Hardin suggests you plan and research your options thoroughly but hold fast to your passions above all else. In addition, be organized and use checklists to track your to-do list.   
She further observes that to be an entrepreneur, 'you cannot be afraid to take risks. Mistakes are part of it, so learn from them. Always let your light shine brightly through your work. LOVE what you do!' 
For young educators, she notes," Be the change.' Do not wait for someone else to do good or make a difference. Be the change you seek. It all starts with making a difference in one life."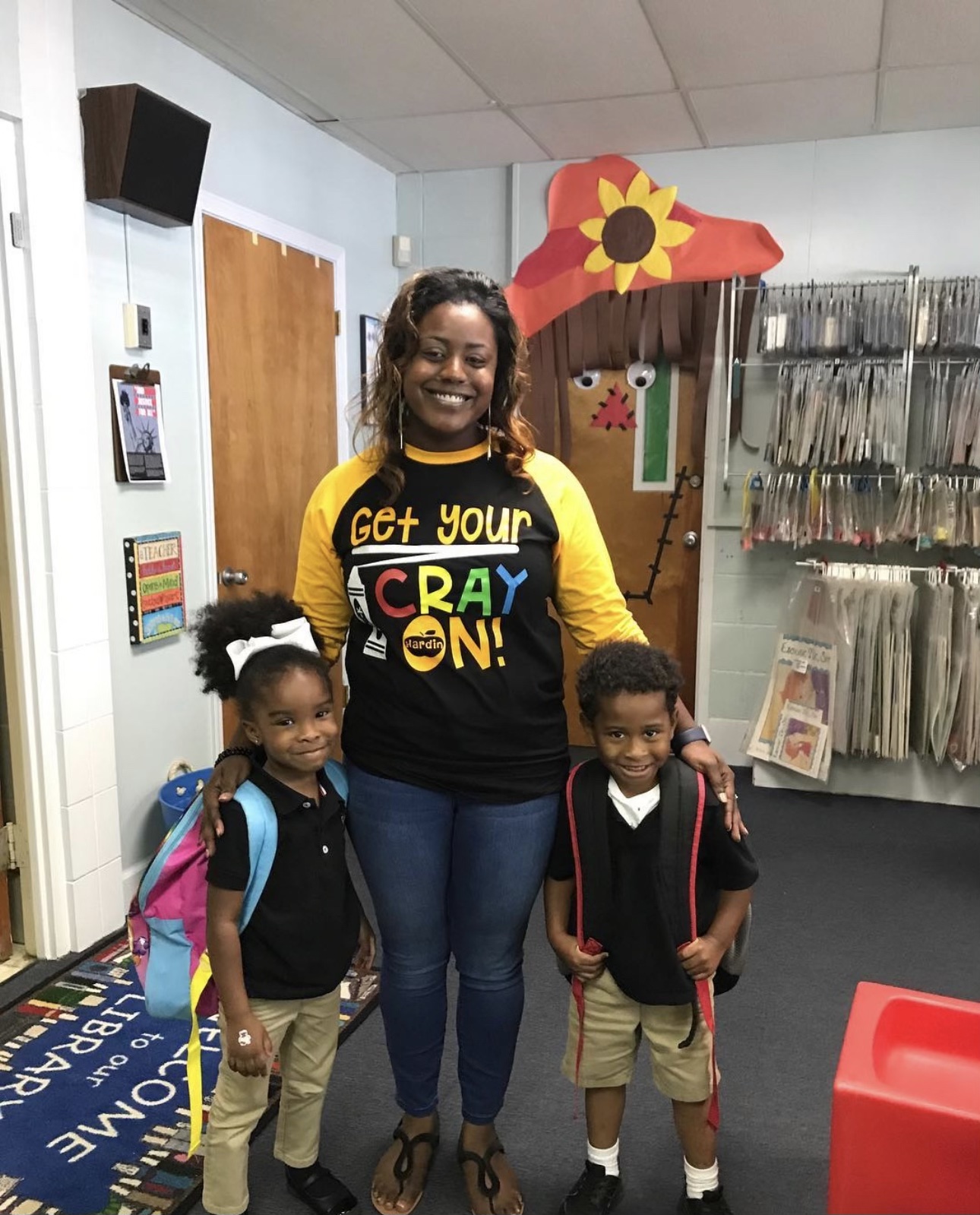 Business and brand goals
Dr. Hardin envisions expanding inventory capacity by growing inflatables' inventory while adding more tables and chairs for less inflatable-related events. She wants her clients and potential customers to remember her brand for being "truly EXOTIC (distinct, striking, fascinating), as well as the amazing customer service experience."
Achievements 
As an educator, Dr. Hardin is proud of her education. She observes, "My parents instilled a love of learning at an early age. I always knew I would go to college, but I never dreamed I would make it this far. I have a total of five college degrees. My bachelor's degree from Alabama A&M University, where they taught me to start here and go anywhere! I have three master's degrees (two are from Auburn University and one from the University of Wisconsin Eau-Claire) and a Ph.D. from Auburn University."
Dr. Kimberly Mariah Hardin's formidable accomplishments are an inspiring testament to the power of tenacity and drive when coupled with unquestionable talent and desire for self-improvement- receiving five college degrees is no mean feat! Above all else, Dr. Hardin showcases how true fulfillment comes from chasing your passions- because when you do what you love, the possibility of achieving greatness becomes a reality.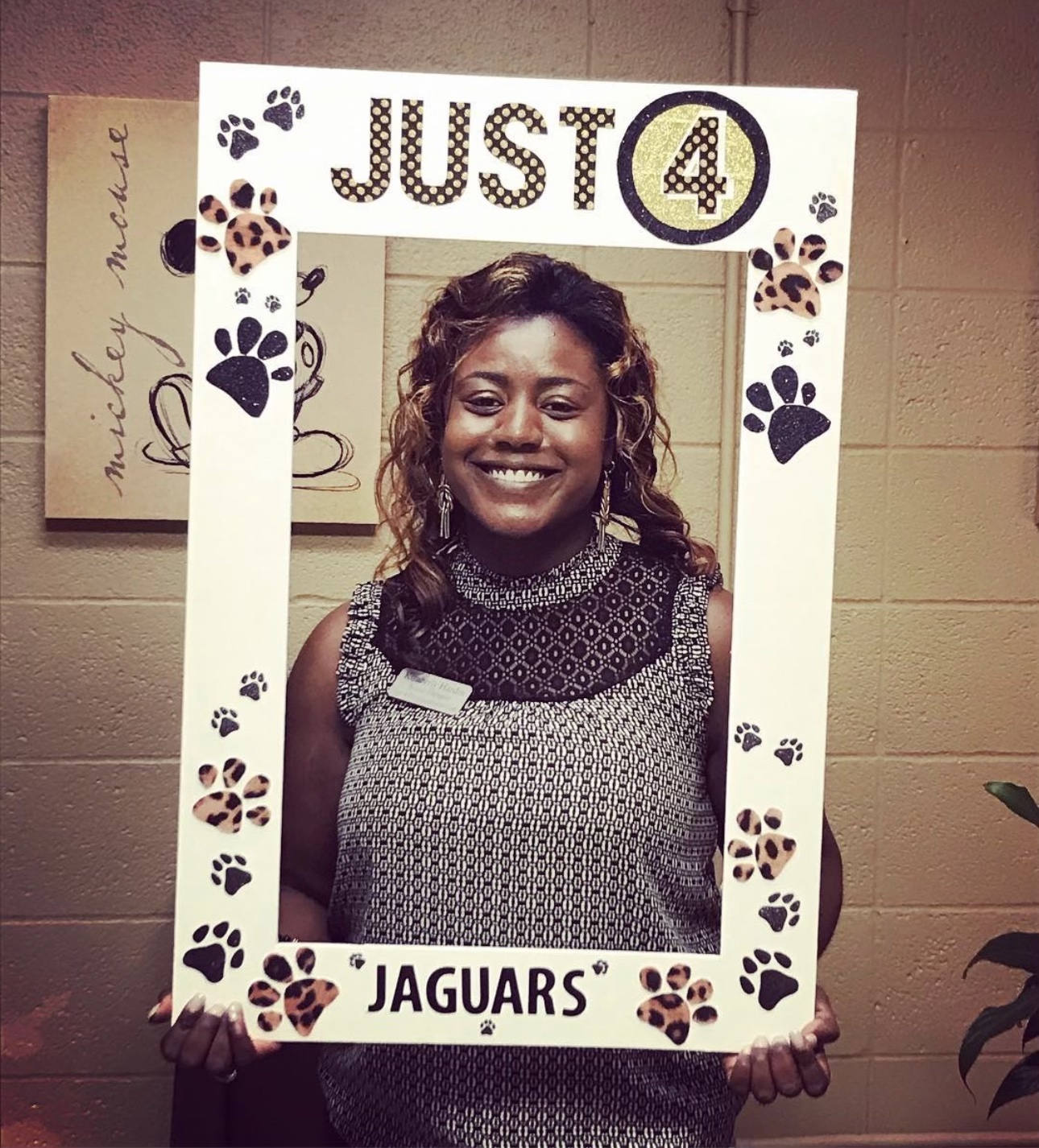 Her story proves that teaching and entrepreneurship can be combined purposefully, breaking down the notion that you must pick one life path.
Please feel free to visit our Facebook and Instagram pages at Exotic Inflatables. You can also visit our website at www.exoticinflatables.com.