Eunice C. Mingo: A Dedicated Therapist Educating the Community on Mental Wellness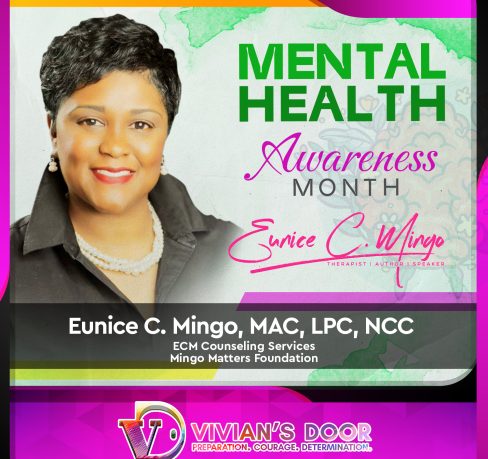 Meet Eunice C. Mingo, a determined, loyal, and insightful licensed Psychotherapist who owns ECM Counseling Services and the Mingo Matters Foundation. Eunice shares her story of how she got started in her career, how she handles pressures in life and business and a success story that she's particularly proud of.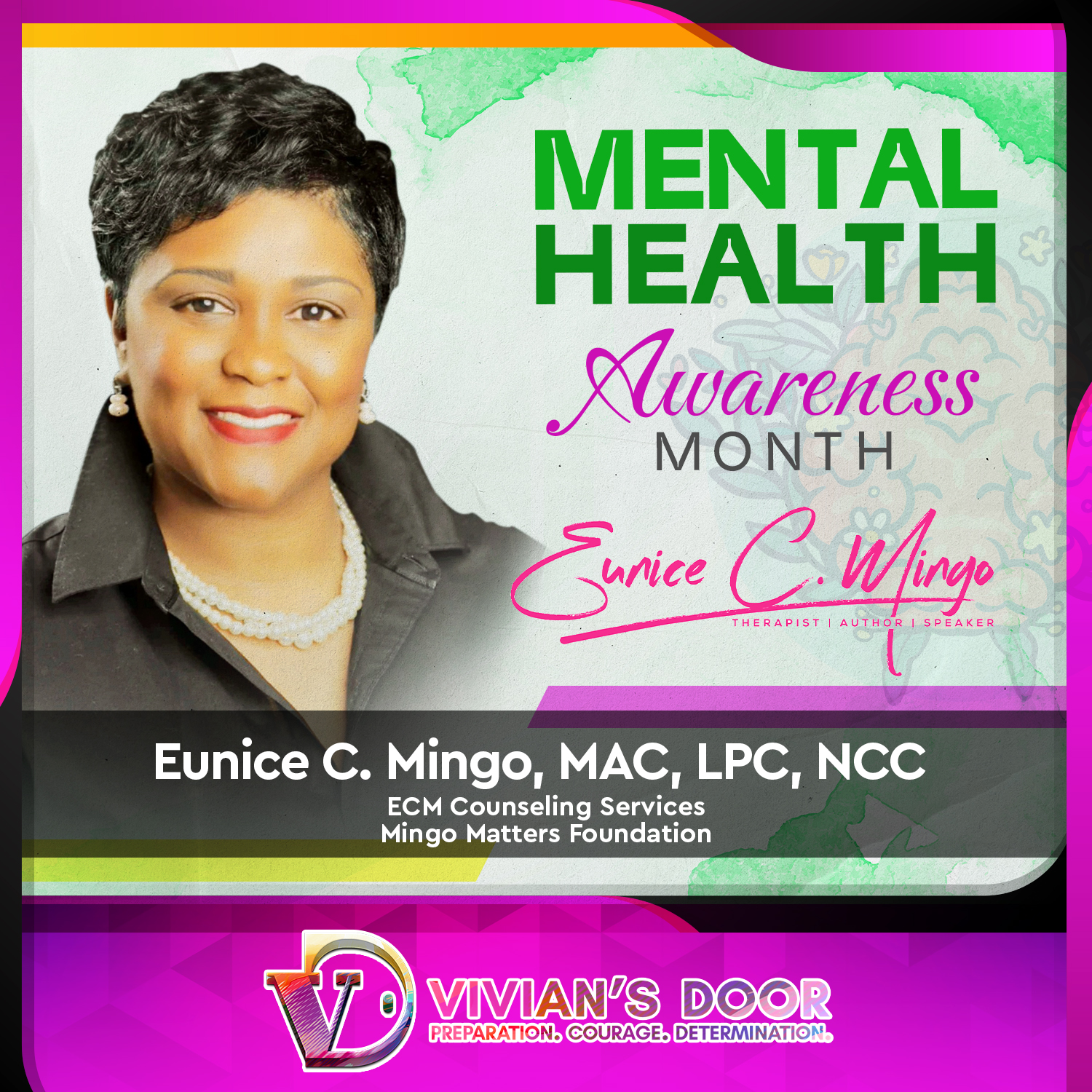 Becoming a Mental Health Professional
Eunice's journey toward becoming a mental health professional began after she completed her undergraduate degree in Criminal Justice. She had planned to attend law school but decided to work and save up to purchase a car. While working at the Mobile County Courthouse, she pursued a Criminal Justice Administration master's degree. During a conversation with a judge, she worked with, she was encouraged to pursue a degree that complemented her undergraduate degree. She also worked at a local foster care agency, so Eunice thought counseling would be an excellent option. After being accepted into the graduate program, she started her career as a counselor and has been practicing ever since.
Handling Challenges, Balance, and Self Care
Eunice is a successful mental health professional and an inspiration to many people. She notes, "I have been able to handle the pressures of life and business by maintaining a flexible routine and being open to learning new things." Eunice recommends "having a strong professional and personal support system and using them as often as needed. She also encourages spending time doing things you love and investing time in the people dear to your heart often." Eunice also emphasizes the importance of getting support from whoever you need it from, a therapist, business coach, spiritual family, etc. She stresses not giving up and to keep pushing forward.
The ECM Counseling Services Success Story
ECM Counseling Services is Eunice's pride and joy. It was tried but persevered through the pandemic. She recalls that "as a clinician who had only been in full-time private practice for under one year, the pandemic threw me into a tailspin of unknowns. Initially, it was challenging to balance managing my own needs and a business whose primary work is to support others during their most difficult times."
Eunice is proud of her ability to adapt and expand her services to support the community's mental health needs during these uncertain times. Eunice collaborated with several churches and businesses to provide mental health education virtually and via social media to people worldwide. The pandemic also pushed Eunice's company to boost its use of technology and provide virtual sessions so that people could receive therapy in the comfort of their homes or their cars during their lunch hour while at work.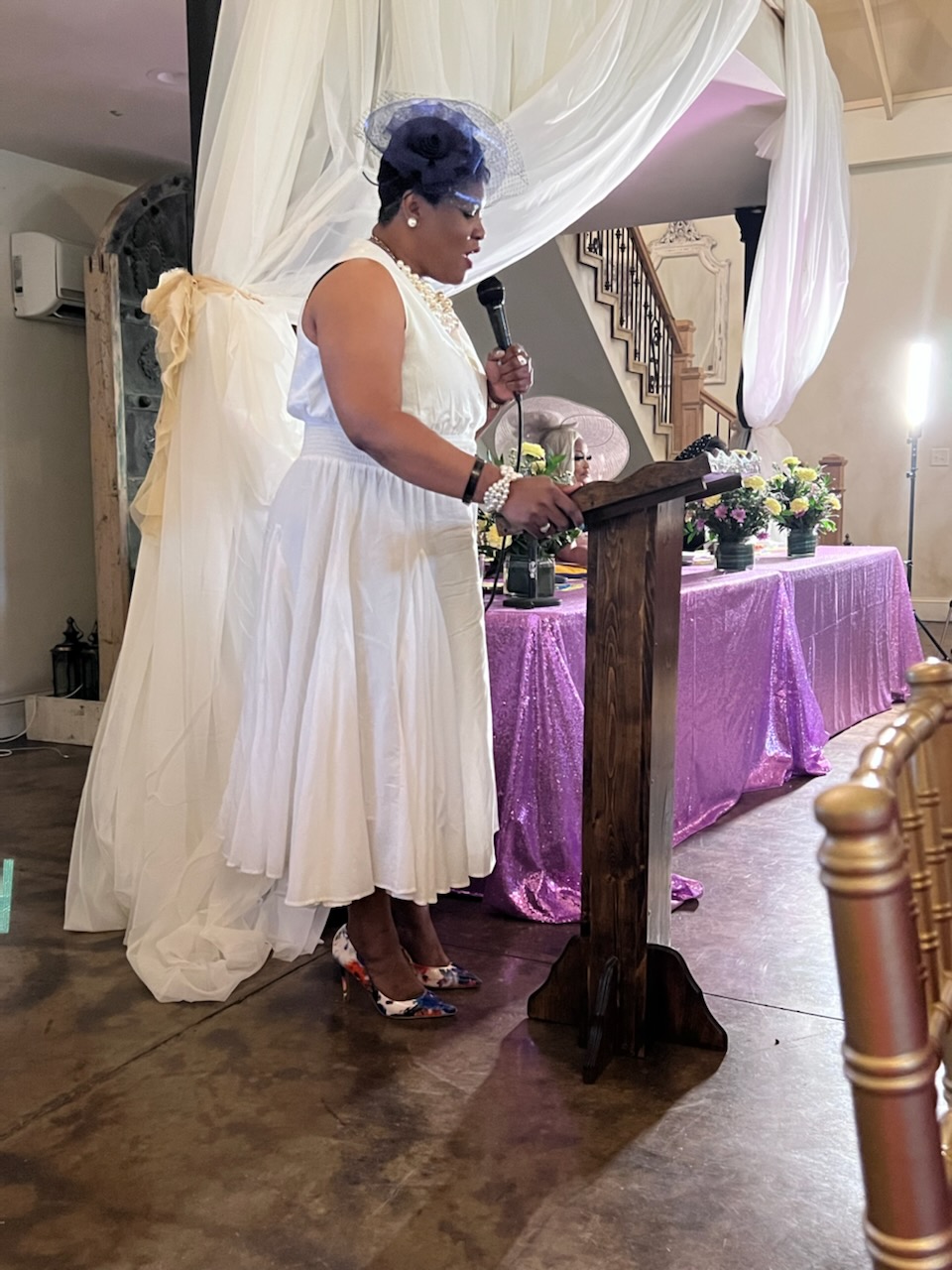 Finding a gem in hardship – Mingo Matters Foundation
One of the most exciting things that came through this hardship was that Eunice founded the Mingo Matters Foundation. The foundation provides mental wellness activities, support, and education to the community at a low to no cost. It has been a blessing for Eunice to do what comes to her naturally while simultaneously receiving the same level of fulfillment in her career and personal life.
Thinking About Going into Mental Health?
Eunice advises: "Anyone interested in pursuing a career in mental health, to go to counseling themselves to gain some awareness and healing surrounding traumas or issues that may have experienced. I would also encourage them to research what area of counseling they would like to specialize in but try to gain an array of experience in mental health."
The times we live in are difficult; Eunice notes; so, for a young person of color; "the mental health profession – means the world to me; it's an opportunity, a blessing, and a privilege offering support and assistance, and helping others navigate some of the most challenging moments in life." The advice I would give to a young person would be to give therapy a try when you are experiencing a difficult time, even if you think you don't need it. Therapy can be for Anyone who has a mind."
In conclusion, Eunice C. Mingo is an inspiration to us all. Her story is a testament to the power of determination, resilience, and never giving up. She's proof that Anyone can achieve their dreams with the right mindset, support system, and perseverance. As Eunice says, "Don't give up." "And be intentional about breathing, practice self-awareness, self-care, and wellbeing."
Contact Details
ECM Counseling Services
251.250.4161 Also be sure to follow Her on Social Media