Community Activist Creating Change One Voter at a Time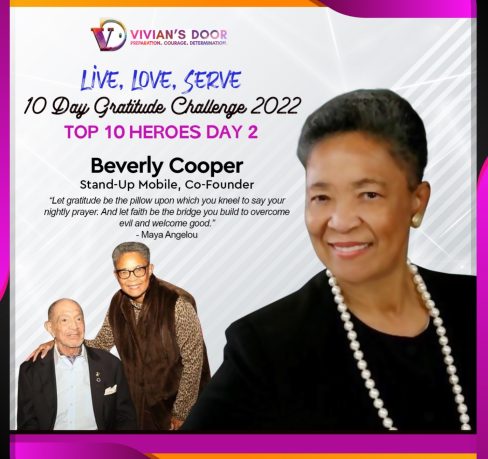 We sound a drumroll today as the Vivian's Door Initiative celebrates Beverly M. Cooper, a socially conscious community activist working tirelessly to give a voice to the voiceless as the Co-Founder of Stand Up Mobile: A Blueprint for US, a community engagement nonprofit. Before retiring, Beverly Cooper was President of Christian Benevolent Funeral Home, a mortuary services company in Mobile, AL. She's also a veteran, having retired as a captain from the Virginia Army National Guard (1972 – 1982). She is married to Maj. Gen. J. Gary Cooper, and they have three adult children and six grandchildren. She is a solid supporter of Vivian's Door's work, and we sincerely appreciate her today.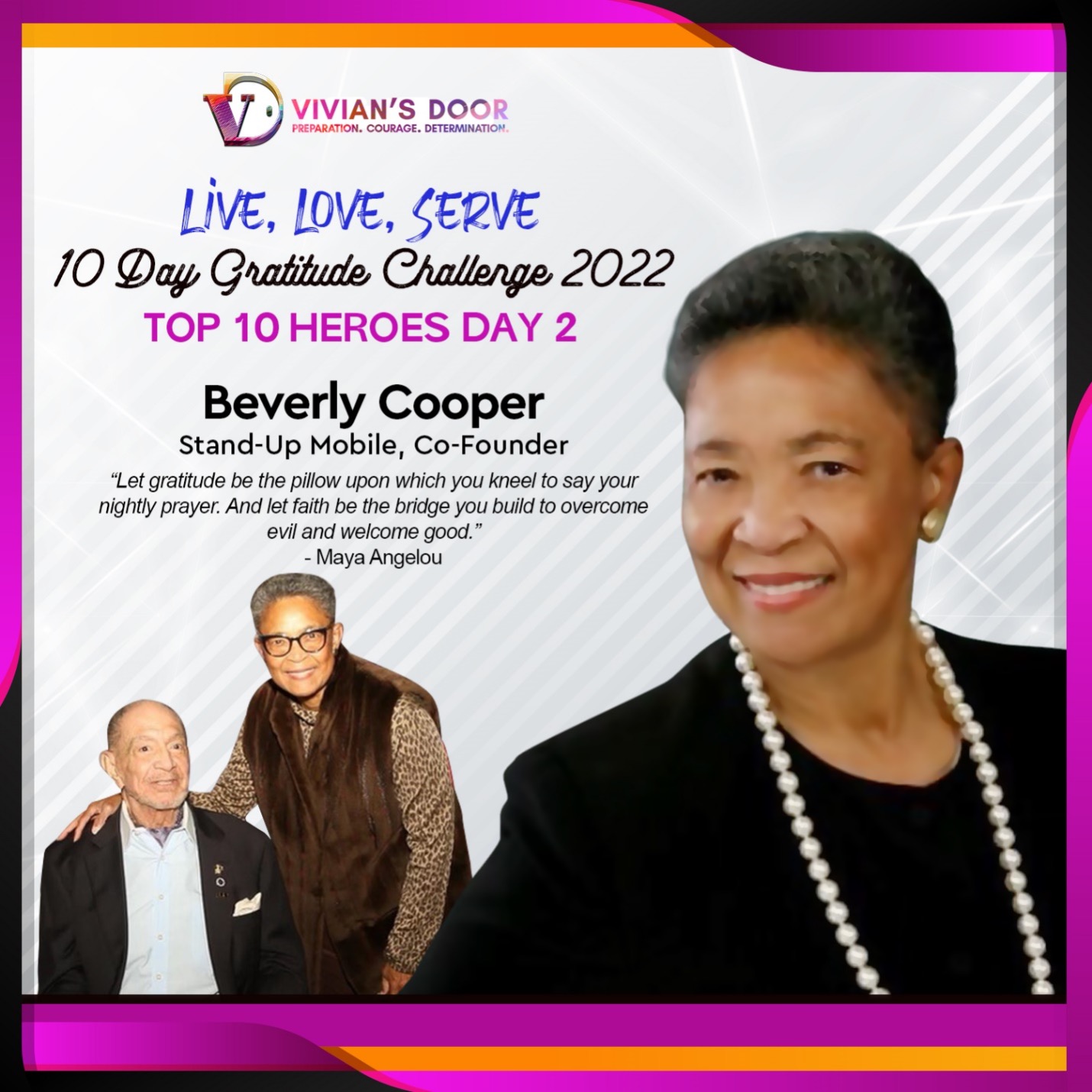 Ms. Cooper has had a long and exciting career cutting across the army, corporate America, family business, and currently in nonprofit. She's a determined and driven woman who immerses herself in every chosen assignment. Her most recent undertaking is – Stand Up Mobile; she says, "I want to be a part of the change I want to see in our community. My previous career was due to a family need. I stepped up to make the change I wanted to see."
Throughout her long and illustrious career, Mrs. Cooper has had several mentors in her life and business. Her family members are at the top of her list of mentors; she remarks, "…first my great-grandparents were business owners in a small town, and they went all out to be a part of the change they wanted to see for the community. By becoming entrepreneurs, they may have jeopardized their public careers, but in the process, they gained the freedom to work for change in their community and provide for their family." My second mentor was my mother because she always sought to expose my siblings and me to as many activities, events, and people as possible."
As someone who is driven to be a part of positive change in her environment Mrs. Cooper says, "my motivation for supporting Vivian's Door is that – their mission fits so well with mine. "It's a great program, with creative professionals making a difference in the community and who recognize that economic oppression is constant and invasive and needs to be addressed through a strategic approach." Vivian's Door's mission and vision to her mean an opportunity to "Be a part of the change that you want to see."
Her advice for the Vivian's Door Team is to "continue the good work and make good trouble through your strategic approach to helping create stronger, more capable Black business entrepreneurs."
We give it up today for Mrs. Beverly M. Cooper!
For more information on Standup Mobile, visit https://sum-blueprintforus.org/ and connect.