Celebrating Our Veterans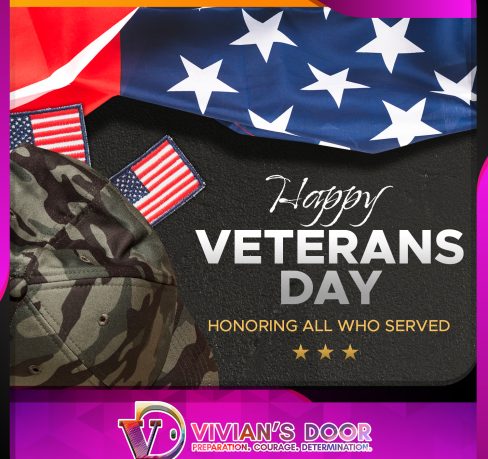 We at Vivian's Door honor our U.S. Armed Forces veterans, past and present, for their bravery, sacrifice, and service to our country. Many have paid the ultimate price for our democracy and this great nation, America.
Lorenzo Rhodes is a 39-year-old veteran who served in the United States Marine Corps from 2001-2008. He owns and runs a fashion/retail clothing business called Adjusted Reality.
"I always had this curiosity of what it would take to be someone great, which is what Adjusted Reality's initial slogan became #BeCuriousToBeGreat. Being Curious To Be Great also helped mold the Adjusted Reality Logo. I realize now that it does not take home to be great. It is totally up to the person. I design adjusted reality clothing as a tangible reminder to shape your world of opportunities".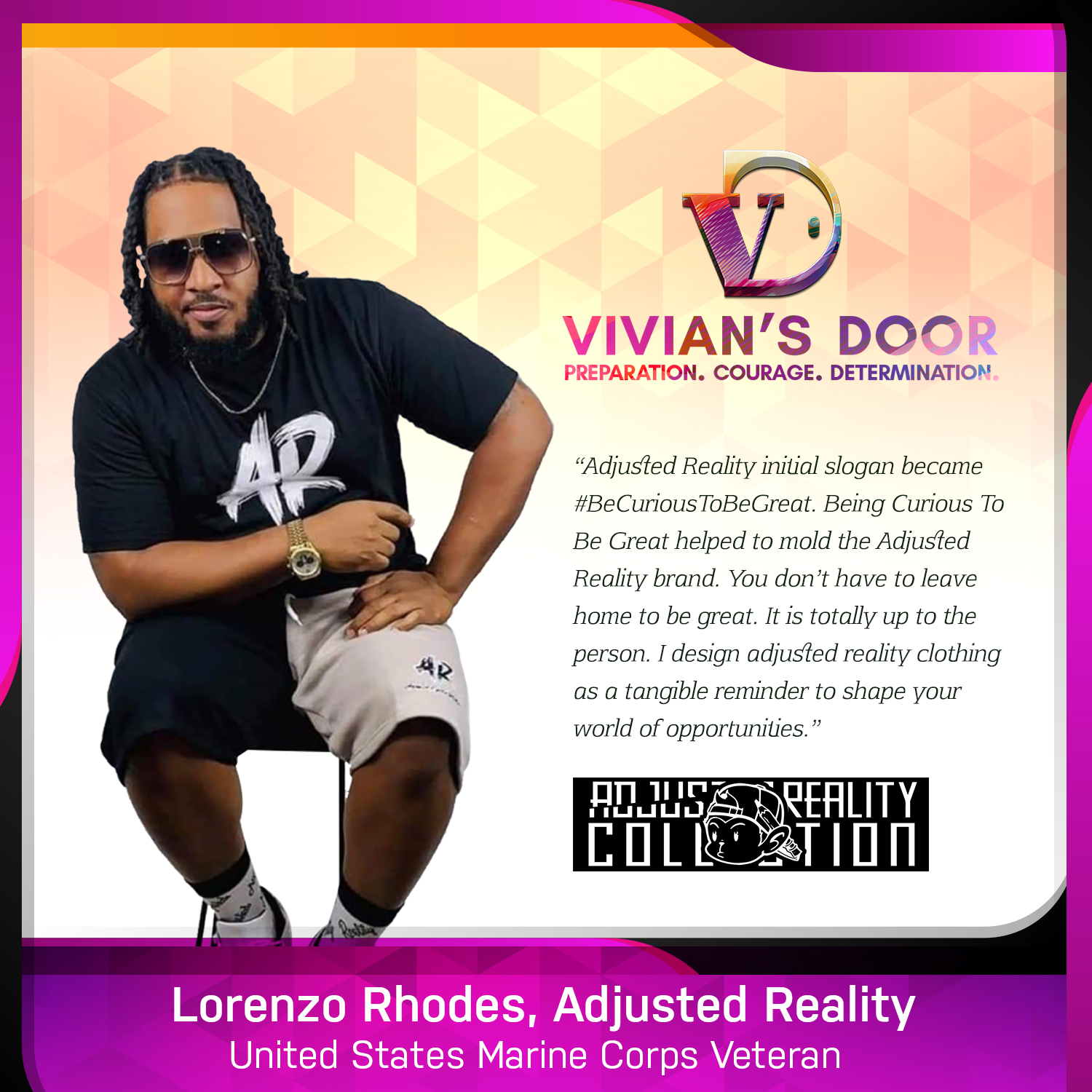 Dexter A. Sutton is a former professional boxer and Amy Reserve Veteran. He owns and runs Dexter's Fitness Center in Mobile, AL.
He started the Center after giving up professional boxing. "With certifications from multiple institutions, I opened Dexter's Fitness Studio to share my knowledge about full-body cross-training with others to help them reach their fitness goals."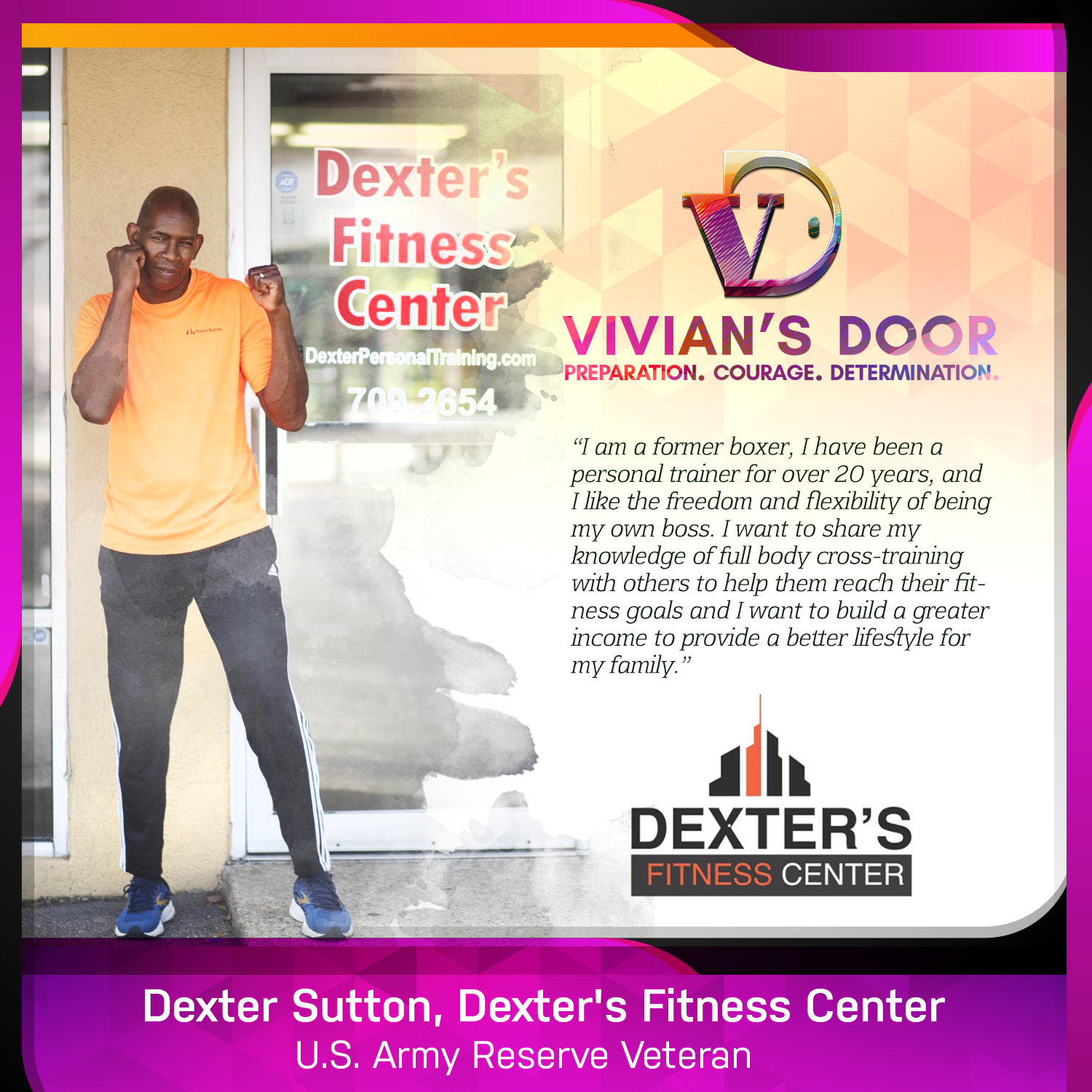 Located in Montgomery, AL, Stacia Robinson owns and runs the BeneChoice Companies LLC, an Employee Benefits Agency which has been in business for 20 years. She is a veteran who served in the US Air Force from 1984-1991, where she rose to Captain's rank in the Communications-Computer field.
For the foreseeable future, Stacia makes it a point of duty to stay aware and vigilant about what's going on with her clients, prospects, and team members; this is foremost in her mind. In her own words, "I am always interested in what situations and needs arise as people navigate the ever-changing needs and problems of survival. With problems, there are always opportunities".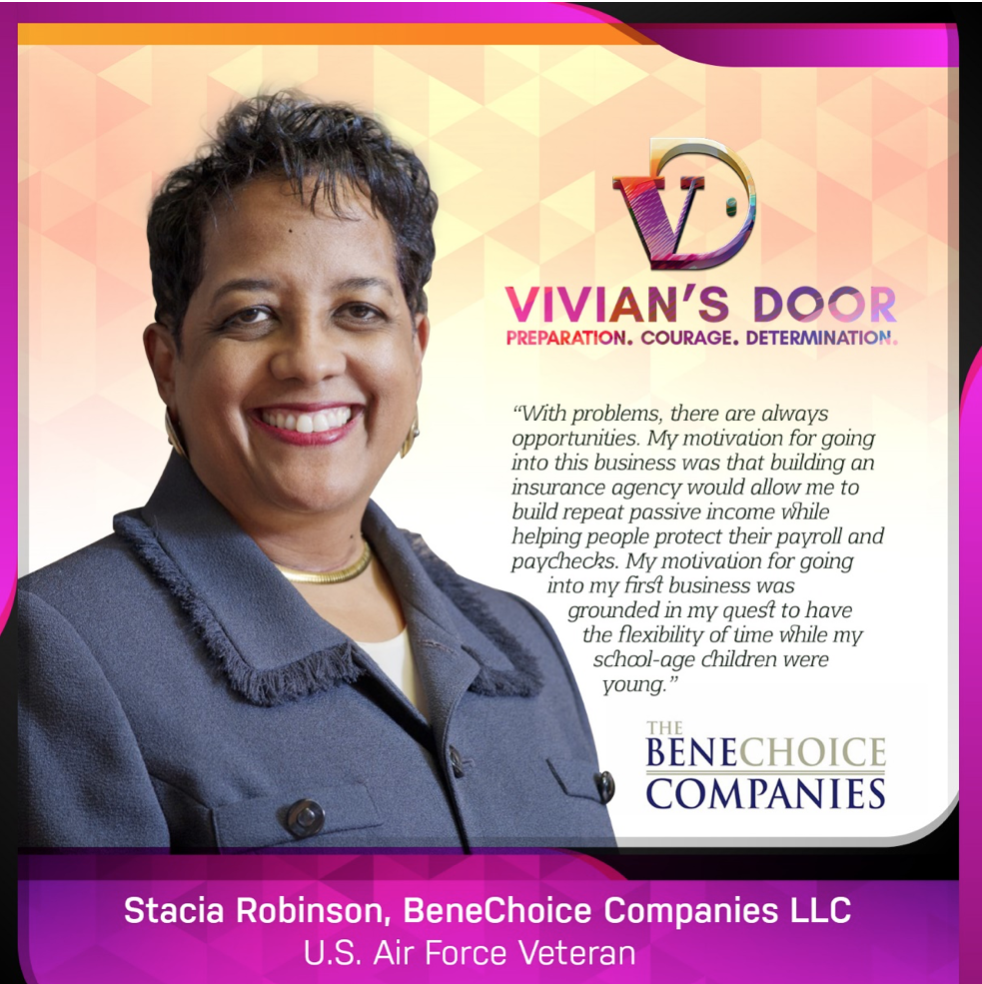 "It's about how we treat our veterans every single day of the year. It's about making sure that they have the care they need and the benefits that they've earned when they come home. It's about serving all of you as well as you've served the United States of America."
⎯Barack Obama
Happy Veterans Day from Vivian's Door