An Entrepreneur Committed to Serving the Community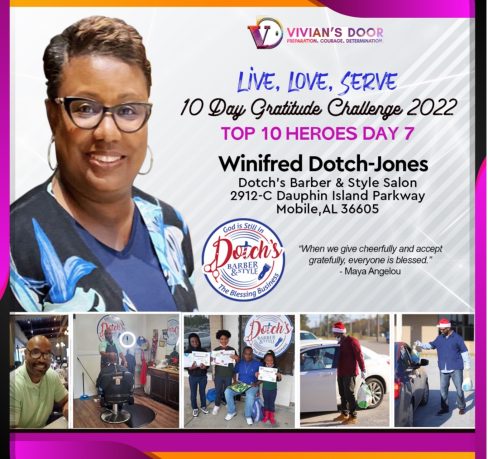 Today, we raise our hands in honor of the deserving and humble Mrs. Winifred "Winnie" Dotch-Jones, a native of Mobile, AL, who resides with her wonderful husband, Mr. Peltrie Jones, in Upper Marlboro, MD. Winnie is a business owner and a Healthcare Administrator, a career field she has worked in for over 35 years. Currently, she is a Project Manager for a pediatric practice in Anne Arundel County, MD. She is a member of the American Academy of Pediatrics SOAPM group for Practice Managers and a member of the local pediatric practice management group in Anne Arundel County that she initiated in 2011.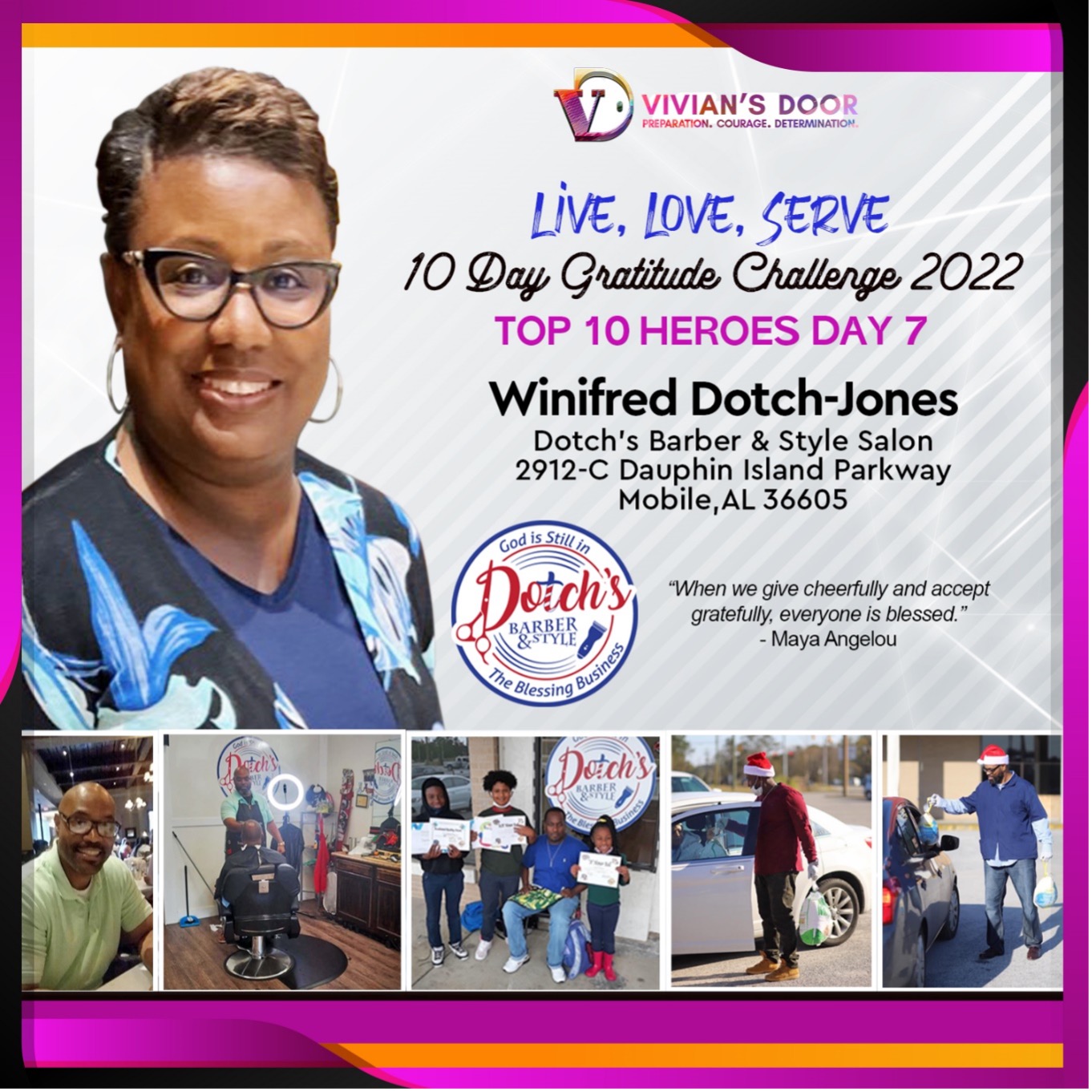 Winnie has met many people who taught, guided, and mentored her throughout her career. She credits these mentors with assisting her in her early years in healthcare management, teaching her techniques, and providing tools that she still uses successfully to manage her own business. "My mother has been my most incredible spiritual mentor. Along the way, she has been our encourager and cheerleader, yet reminding us that we must put God front and center in every plan and every decision. Mom taught us many things but what resonates with me most is to stay humble and grounded and never allow success to cause us to lose sight of what we want to accomplish." 
In addition to her position in healthcare, she is also a co-owner of Dotch's Barber & Styles. Winnie's father bequeathed this barbershop and personal care business to her and Joe, her brother, in 2015. Together, they work hard to continue their father's legacy through community service and advocacy while growing the business. They are third-generation business owners that come from a long bloodline of entrepreneurs. Winnie is passionate about supporting the community and particularly young people. Her business is a Partner in Education at Gilliard Elementary School, and they help young people in other organizations in the Mobile and Prichard areas.
Winnie has been a blessing to Vivian's Door from its onset as an advisory board member, frequently meeting to assist with planning, strategy, fundraising, numerous administrative tasks, and so much more. Recently she joined the Vivian's Door Board of Directors, where she plans to continue helping the organization fulfill its mission of assisting Black businesses to grow, scale, and reinvest in their communities. Winnie is a genuine servant leader, always giving and available to assist in solving the most pressing problems. She strongly believes in Vivian's Door and supports our endeavors and mission of "assisting small business owners in overcoming systemic poverty and the dearth of venture capital."
She is a staunch supporter of Vivian's Door and concurs with its objective to "…help Black-owned businesses and entrepreneurs." Winnie says, "…Every business deserves the opportunity to be successful, and the best way to help them succeed is to educate our business owners and entrepreneurs." Business education is one of the goals of Vivian's Door.  "Successful black business help the community thrive."
Winnie sees Vivian's Door as a resource for fledgling enterprises and well-established companies that have been operating for a while. Her wish for Vivian's Door is to have more individuals, companies, and local and state agencies willing to support their work and partner with them to further the mission for black-owned businesses and underserved communities."
Join us in celebrating Winifred Dotch-Jones Today!
Learn more about Dotch's Barber & Style Salon HERE