NASCAR – A Black History Affair at Daytona 500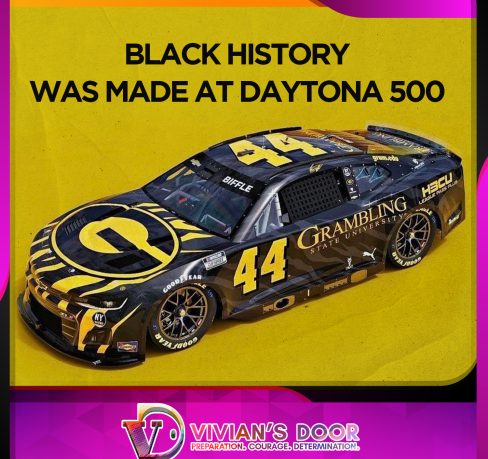 The 74-year history of the "National Association for Stock Car Auto Racing" – NASCAR has recorded many heights. It's most recent being the entry of new black race car owners.
The Daytona 500, a global race car event that gathers large crowds of racing enthusiasts in the Daytona area annually, made history this year with the entry of celebrity African American race car owners buying into the sport. This year's event marks a major record in the diversity of NASCAR team ownership. The change is due to the recent demands for diversity and inclusion in sports and other sectors.
NASCAR needs to keep pace with the times and definitely needs a fresh pair of hands, given that several team owners may be getting too old for the sport.
The new change was made possible as NASCAR made ownership less expensive by introducing the Next-Gen car in Daytona. Although it appears like everyday cars, they also require less customization.
We wish them success and hope to produce more winners and join past African American race car drivers starting from Wendell Scott. On December 1, 1963, he became the first African American to win a race in NASCAR's premier series.
Four black owners fielded cars at Daytona this year:
Black boxing legend Floyd Mayweather (The Money Team Racing)
Black entrepreneur John Cohen (NY Racing)
Former NBA star and Charlotte Hornets owner Michael Jordan (23XI Racing)
Former NBA player Brad Daugherty (JTG Daugherty)
Cohen, a former Grambling State University football player (1993 – 1997), a school where "Everybody is Somebody," decked his #44 car out in an iconic black and gold wrap symbolizing his alma mater's colors.
Daytona 2022 debuted Jason Hamilton, their first Black race director, and NFL Hall of Famer Charles Woodson, the Grand Marshal for the event.
Here's hoping that we'll have the first female African American race car winner someday soon.