Happy New Year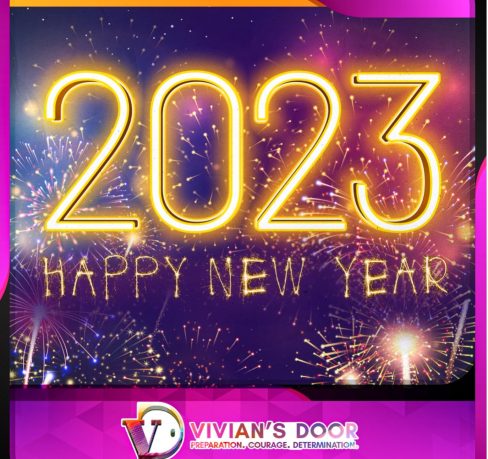 Hey, Hey, Hey, How y'all doing, Vivian's Door family?
This Day in History: Delta Sigma Theta, Inc. sorority was founded on the campus of Howard University in 1913.
This Month in History: In 2003, Mamie Till-Mobley, mother of lynched Emmett Till, the woman who galvanized the civil rights movement, transitioned life at age 81.
Ms. Till-Mobley insisted on an open-casket funeral for Emmett, exclaiming, "Let the world see what I've seen." Tens of thousands of people attended Emmett's funeral, and Jet magazine published photos of Emmett Till's body for the world to see, forcing Americans around the country to reckon with the violent realities of racism and helping to spur the civil rights movement.
Quote: Racism is still with us. But it is up to us to prepare our children for what they have to meet, and hopefully, we shall overcome. -Rosa Parks
Just as we witnessed the death of George Floyd and many others showcasing racism in America, the march is not finished. Thank you for joining us on this journey.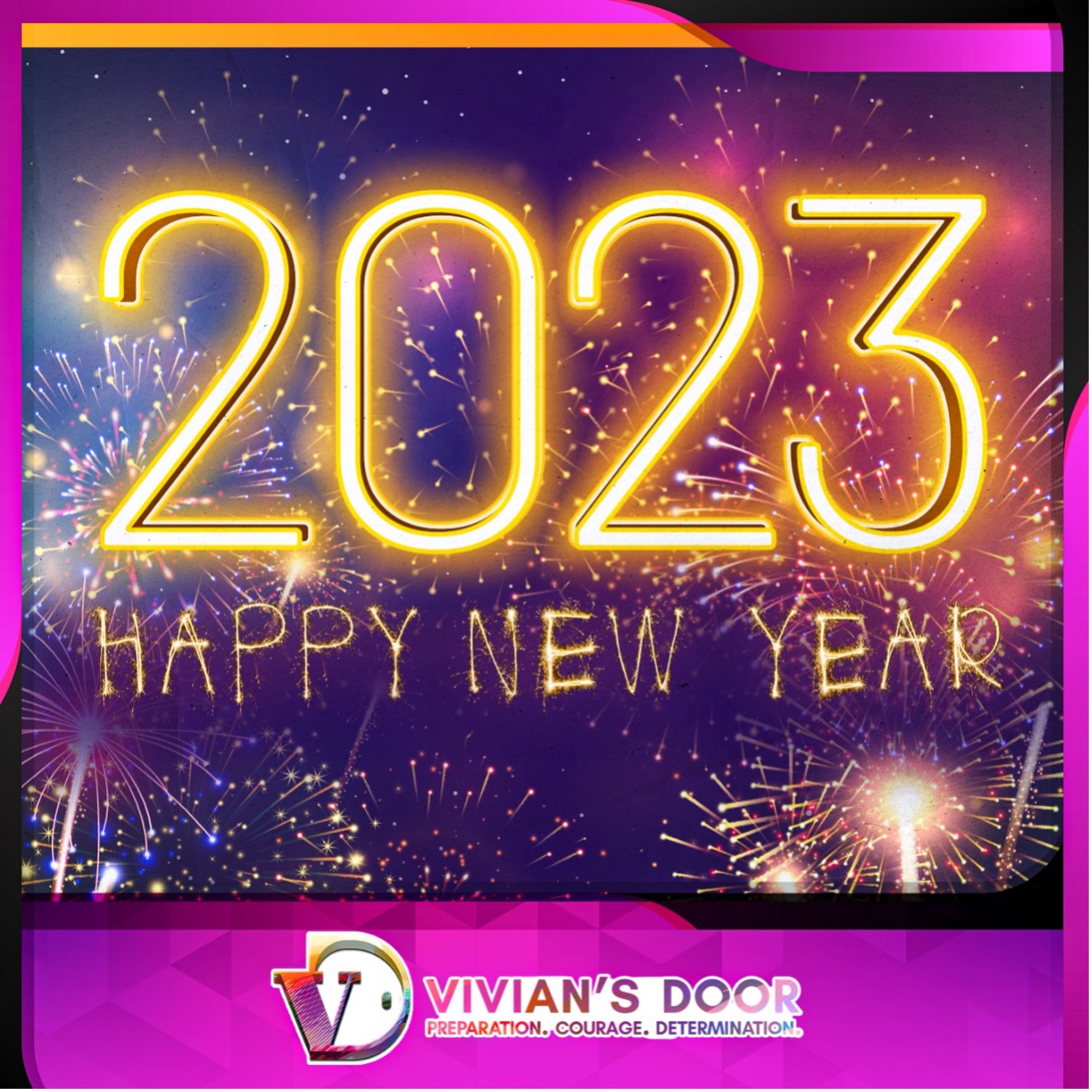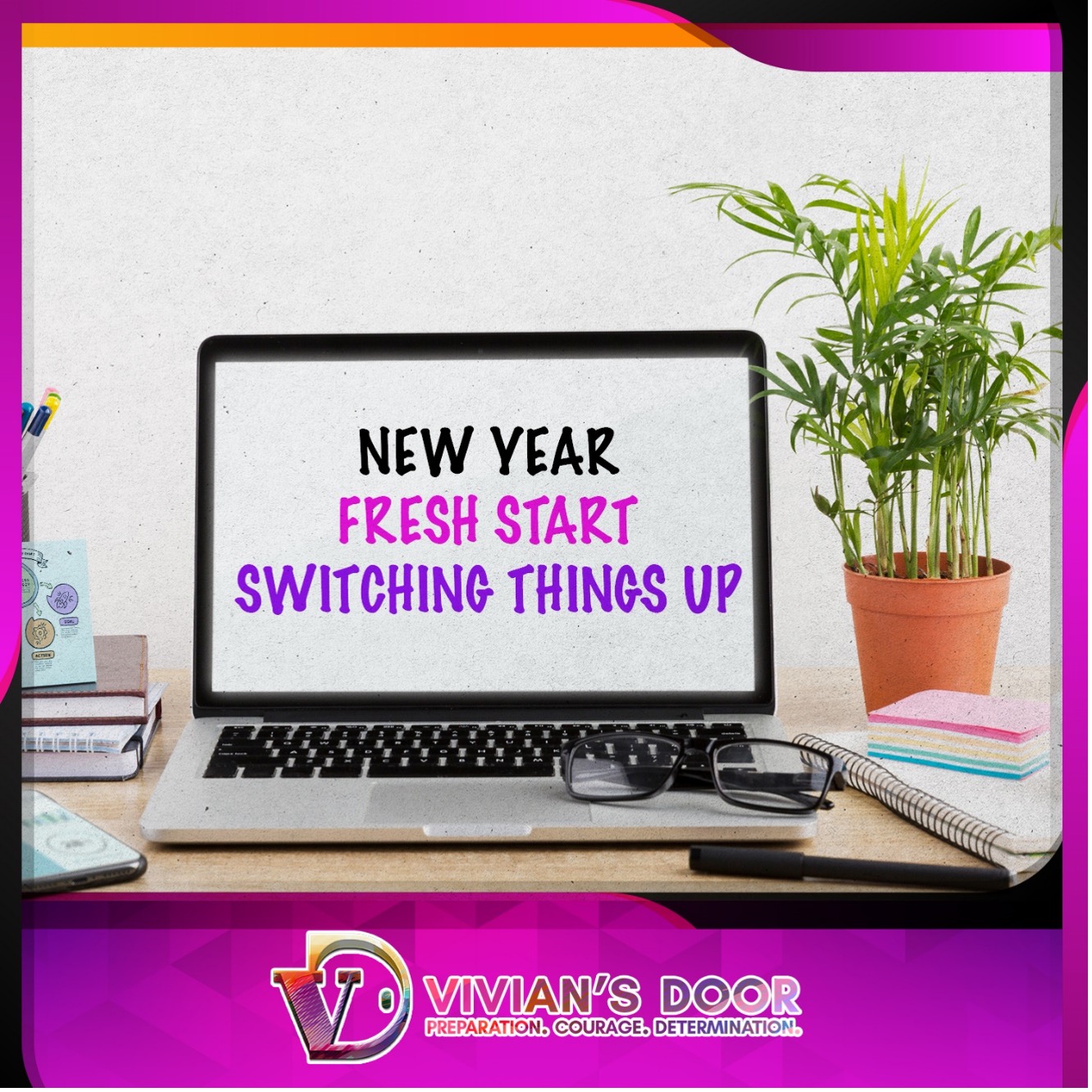 For starters, in 2023, we'll be switching up our newsletter. We'll be doing some things differently; one, we'll change from a monthly newsletter to a weekly one. Not to worry. It will be short and straight to the point.
We'll keep you informed on all we do for Black, Indigenous, and People of Color (BIPOC) small business owners, including farmers, throughout our footprint. Yes, we'll show some love for the folks who grow our food, keeping us healthy, wealthy, and wise. We'll also do a short feature on a few small business owners in Vivian's Door Directory coined Open Door. We'll talk about the product(s) and service(s) they offer and how they can serve you. We'll ensure each piece of content is short and sweet – packing vital information you can use or share.
A Time for Gratitude!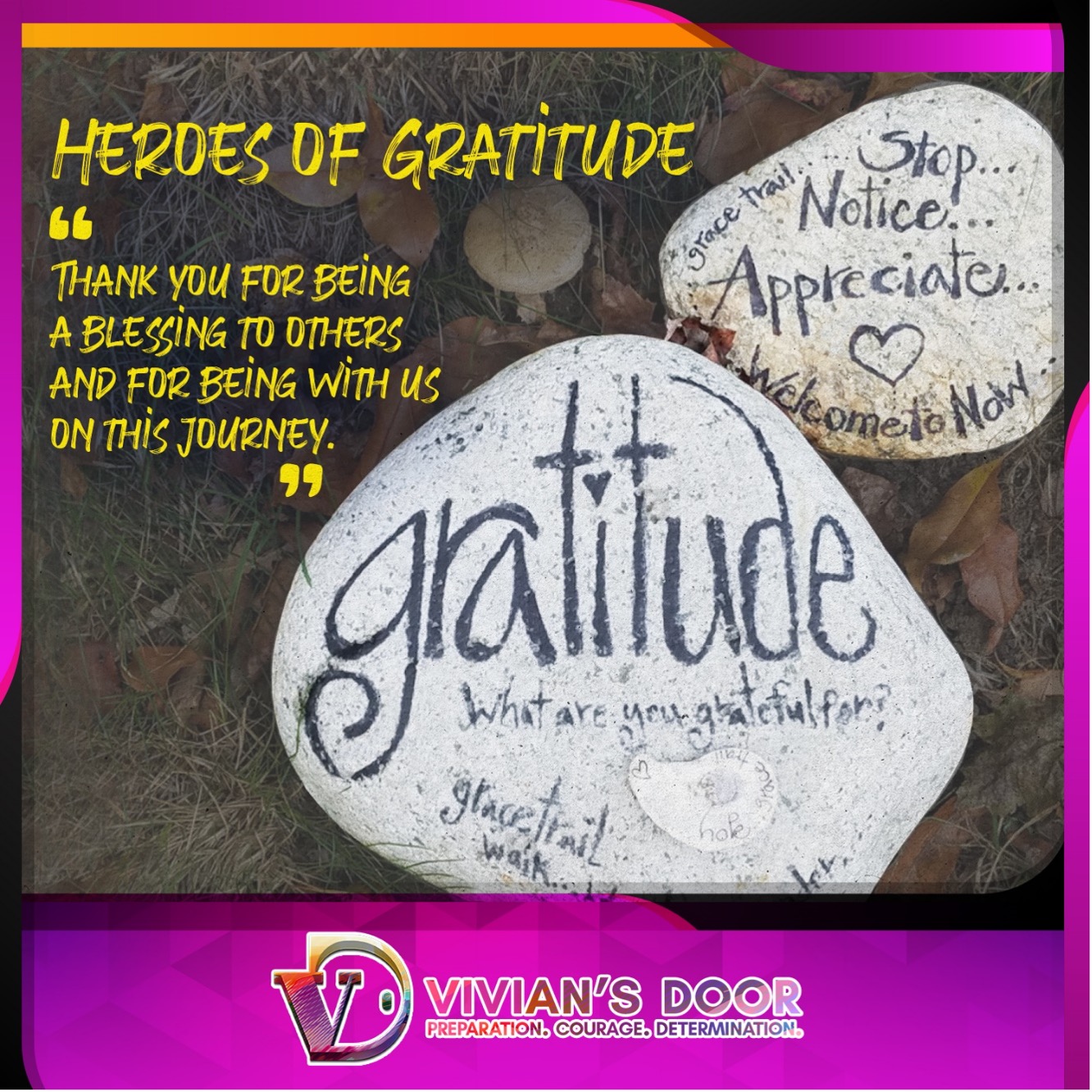 To set the ball rolling, I couldn't resist the urge to talk about gratitude, and it is that time of the year – when we spend time with family and friends and enjoy warm company and love. While Thanksgiving and the festive Holiday Season have come and gone, the new year is in full swing. We want to share that warm gratitude with you and remind you to be grateful for the small things – we sure are grateful for you. Joining us on this journey and allowing us to come into your mailbox and many more things. We're halfway through our 3rd Annual Gratitude Challenge which is 10 days this year that we'll sound a drumroll and recognize unsung visionaries, heroes, and supporters who have been a great help to our cause. Check out all our 2022 heroes.
Even though we've been through many challenges recently, sometimes we feel down on our luck, unsure of the next move – we remain steadfast and resolute in our vision¾to bridge the wealth gap and we've learned to speak and remind ourselves time and again – words of hope and faith.
One I read recently goes, "Those who are certain of the outcome can afford to wait and wait without anxiety." ¾A Course in Miracles. And when we had to waited, we believed in the best and worked towards our goal.
Today, we stand tall full of gratitude – and recall the wise words of an elderly woman who once said to me, "a heart of gratitude doesn't wait for a feast." We are grateful!
Open Door Your Power Networking and Support Tool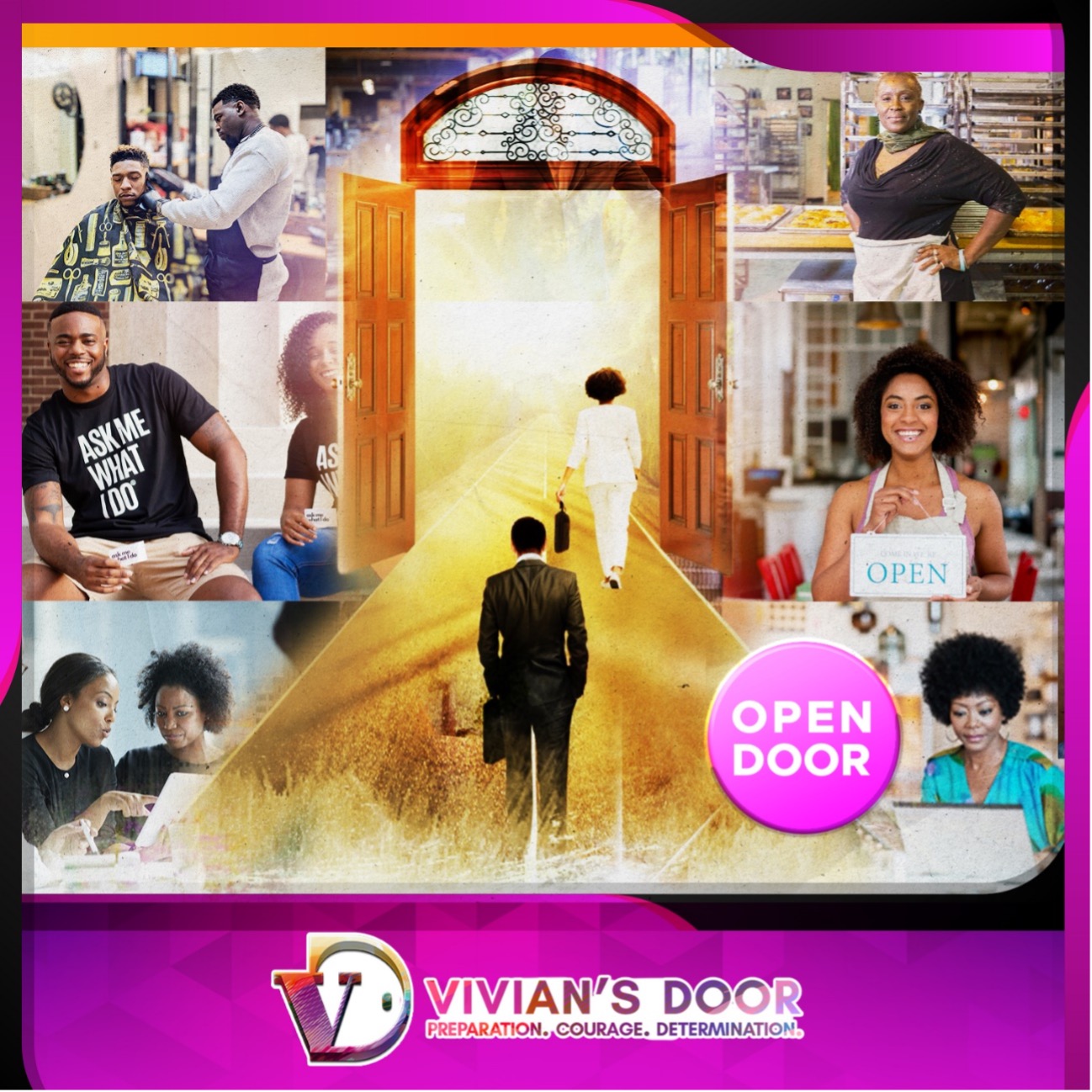 In line with the Vivian's Door – mission and vision to serve as a gateway for BIPOC businesses to bridge the wealth gap in our communities and achieve higher levels of success, we've created the Vivian's Door Directory, coined Open Door, which gets us off to a good start. Our sole aim with Open Door is to:
– Connect Black business owners with community members as customers, who seek their products and services.
– Provide access to a catalog of minority-owned businesses for shared resources, connections, and information.
Our Goal: To help BIPOC businesses grow, scale, and reinvest in their communities.
We at Vivian's Door stand on the shoulders of our namesake, Vivian Malone Jones, who defied Gov. George Wallace's attempts to deny her an education by becoming the first black graduate of the University of Alabama in 1965. Her activism "Opened the Door" to something great for future generations.
In this spirit, Vivian's Door seeks to help BIPOC businesses grow through a comprehensive platform that feeds community engagement and connection with stakeholders and potential customers, and Open Door does just that.
How it Works: We have put together a list of BIPOC businesses in the area by category, now available on our website, which is currently being beta tested. We update Open Door regularly. You can provide submissions for businesses and nonprofits, and our team will thoroughly vet every listing submission.
As a business owner, you can add your business details here.
As a customer in the community, you can view businesses near you and search for and support businesses in Open Door here.
As a business owner or customer, you can tell us about any BIPOC business that is not currently featured in Open Door by emailing us at admin@viviansdoor.com.
Open Door Businesses Featured This Week: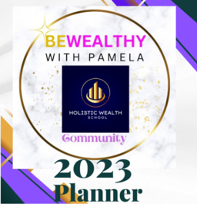 A holistic wealth organization currently offering a 2023 Weekly Planner, tailored for holistic wealth in life, love, and work to help you stay focused, organized, and inspired.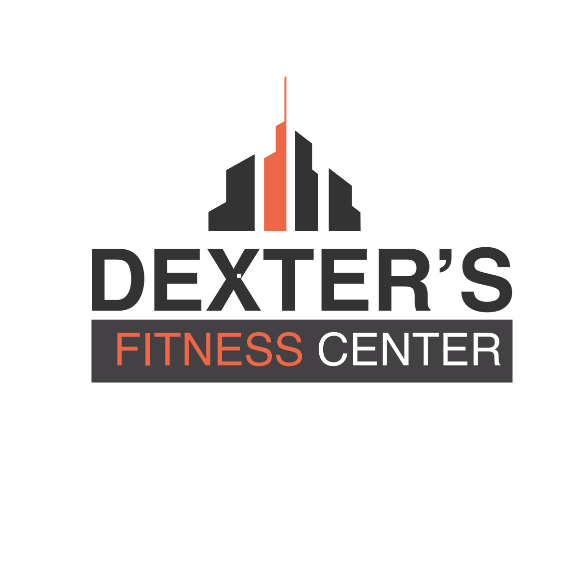 A fitness center with a unique blend of cross training, strength, and nutrition with boxing and aerobics.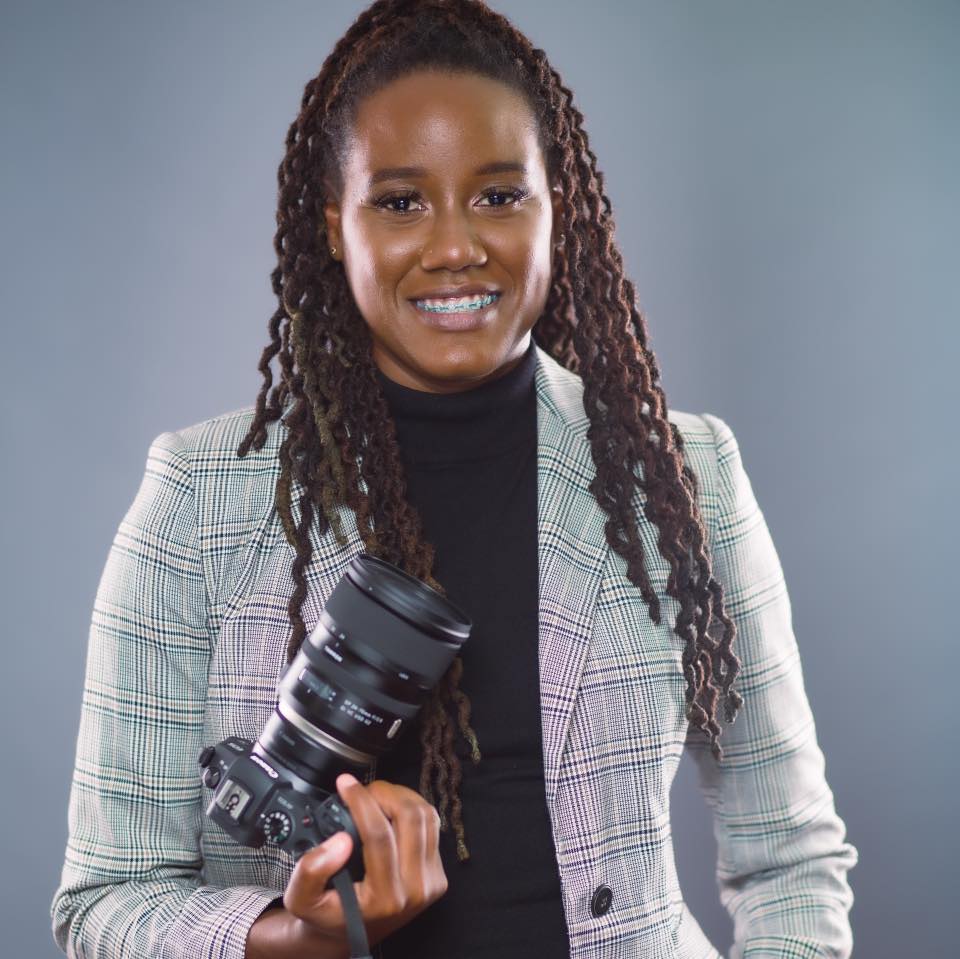 A boutique photo, and graphic design business.
So many community members and supporters have said, …" what a great resource, I've been using it a lot lately. So, we thank you for being a part of our work, and we realize this is a journey, not a sprint, and together we will get to our overall vision by taking it one day at a time.
Business Corner

Legal Services Alabama taps the gavel with their new Mobile Entrepreneur Legal Clinic in partnership with Adams and Reese LLP, offering FREE legal advice and services to underrepresented small business and non-profit owners. See the full article here. The clinic focuses on underrepresented business owners with limited means, but other racial minorities, women of all backgrounds, and service providers are encouraged to apply for legal assistance. Seats for the clinic fill up fast, so click this link today to reserve your seat for the next clinic on January 31st. Be sure to indicate that you heard about it from Vivian's Door.  

Farmers Corner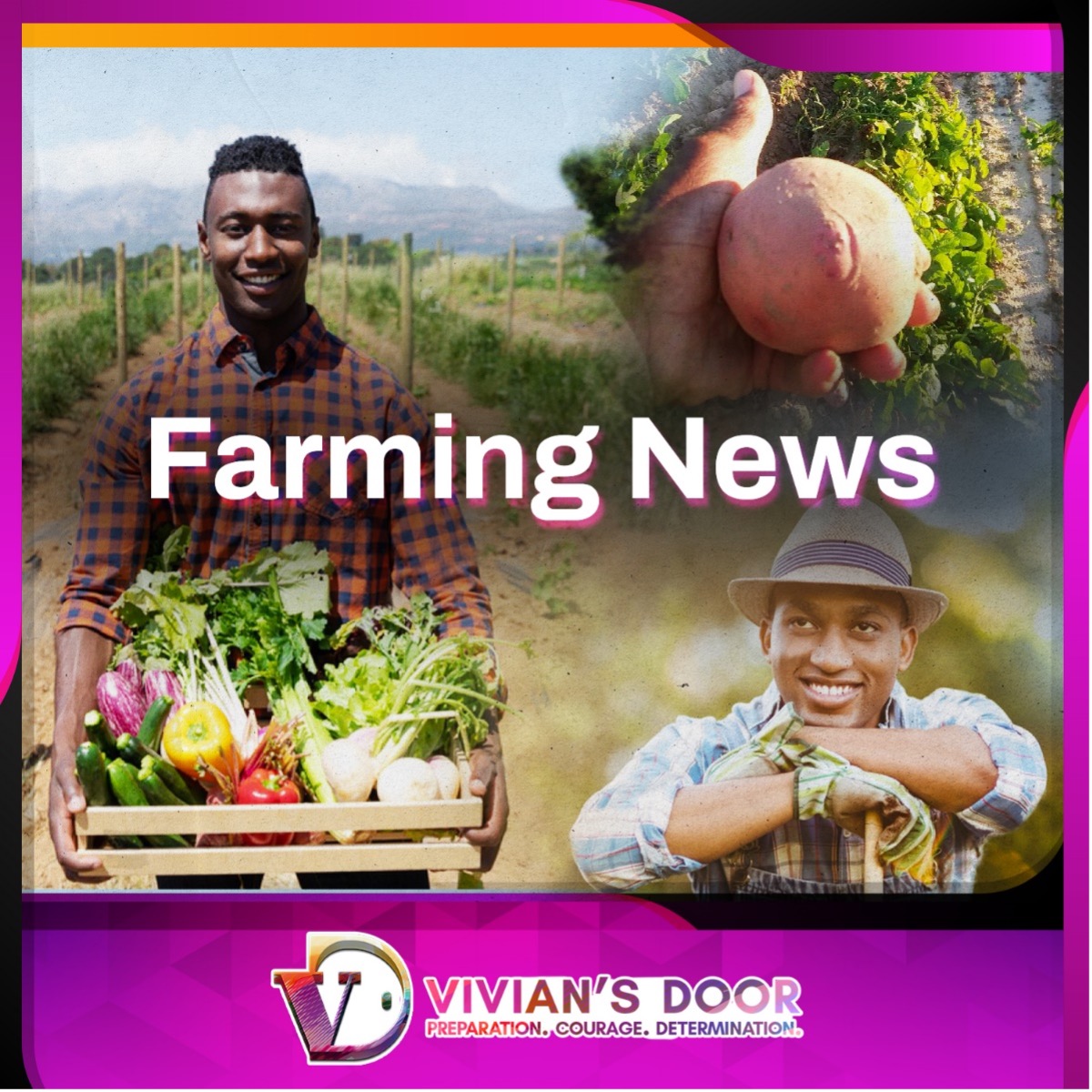 Vivian's Door is an official partner of USDA NRCS Alabama, and you can count on us to bring you relevant farming news and information. Our partner, the Natural Resources Conservation Service supports America's farmers, ranchers, and forest landowners. Their mission is to deliver conservation solutions so agricultural producers can protect natural resources and feed a growing world. They help people make investments in their operations and local communities to keep working lands working, boost rural economies, increase the competitiveness of American agriculture, and improve the quality of our air, water, soil, and habitat.
2022 FFA North District Land Career Development Event
Held in Vinemont Alabama
Success story here.
Public Input on Use of Inflation Reduction Funds
The NRCS recently took public comments on the use of Inflation Reduction Act funds. The public comment period ended on December 21, 2022; comments received after that date will be considered to the extent possible.
Official press release here.
USDA Contract Opportunities for Small Architectural and Engineering Firms
USDA offers contract opportunity for small architectural and engineering firms. The submission deadline is February 13, 2023. Contract opportunity details here.
NRCS Alabama Environmental Quality Incentive Program
The Environmental Quality Incentives Program (EQIP) is NRCS' flagship conservation program that helps farmers, ranchers and forest landowners integrate conservation into working lands. Program details here.
Read Our Full Newsletter and Subscribe to our HERE